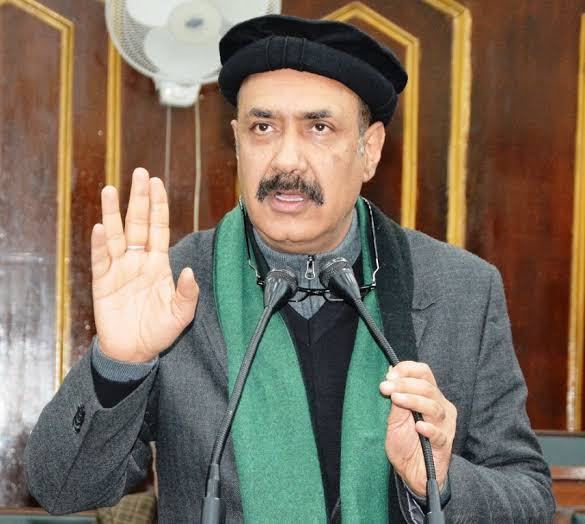 Uri, Nov 15: Jammu and Kashmir People's Conference senior leader, Basharat Bukhari on Monday said that killings of innocent people in the valley should not be linked with the rule of only one political party.
Talking to reporters on the sidelines of an award function in Uri, he said that the people have lost their lives in the past also but these killings cannot be linked with the tenure of a single party.
He said that whenever someone dies it is obvious that he belongs to a family. "Killings have been a part of every rule in the valley. It shouldn't be linked with only one government or political party."
He said that it is extremely distressing to see everyday an innocent is killed and it needs to be stopped as the whole family gets shattered with the killing of their loved one.
Basharat said that the person dies but behind him they leave a family who cannot fill this void till eternity.
"Associating these killings with any political party won't change things as these civilian killings have been a part of the valley during every tenure," he added.
Regarding the award ceremony, Bukhari said that it is a good step as this will encourage youth and children to learn and empower their mother tongue.
"This proves positive as it moulds the minds of young children. Through the support of Sagar Foundation I was able to present to my dear friend Maqsood Ahmad this award. Through this award people will recognise the contributions of Maqsood Ahmad in this profession," he said.
Bukhari said that honouring him with this award is a welcome step as his work will be recognized and also this will boost the confidence of the future generations.
He said that the youth should get inspired by Maqsood Ahmad as he has always brought people's issues to the forefront.
He also said that their party's main aim is to provide truthful information to the people. "Definitely we will succeed and will work for the welfare of the people keeping aside vested motives," he said. kns