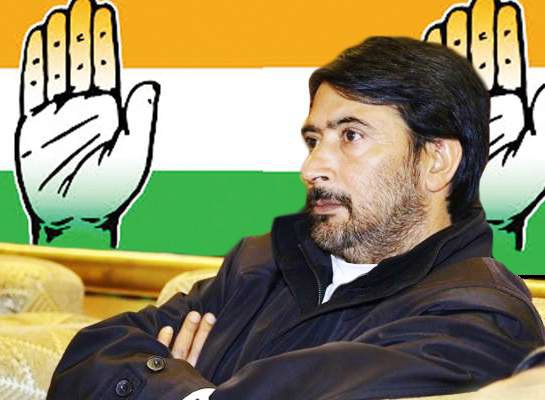 Bandipora, Nov 14: Jammu and Kashmir Congress Pradesh Committee president, G A Mir on Sunday said that only Congress can become the voice of the people of Jammu and Kashmir who have faced uncertainty since the coalition government in 2014.
Mir, while talking to reporters on the sidelines of a program in Bandipora, said that only Congress party can become the voice of people of Jammu and Kashmir as is evident from the fact that how people are supporting and joining the party.
"There is political uncertainty in Jammu and Kashmir and this has been created by the BJP led Centre government otherwise J&K was heading from worst situation to a better normal situation," he said.
Mir said that the coalition government of 2014 has created this political collision and the people of Jammu and Kashmir are anguished over the unilateral decisions taken by the Centre unconstitutionally and undemocratically since 2014.
"To bring the people of J&K out of this uncertainty the Congress party wants to build a trust with the people so as to create a sense of hope and certainty for them. Congress party since 136 years has faced these uncertain times and have always emerged successful for the welfare of country," he said.
On recent civilian killings, Mir said that the New Delhi government is working on the same track  since two years. "It was said that to bring peace and normalcy in J&K, the state was splitted into two UT's but now the situation is contradicting the false claims of central government."
He said that it is the responsibility of the Central Government to bring normalcy in Jammu and Kashmir and they are answerable to all the innocent killings which have taken place in the valley during the recent days.
"Congress has always demanded a judicial probe against all these civilian killings. Who are these unknown gunmen, people want to know. Administration needs to address these killings and bring the culprits before the people," he said.
He said that the responsibility lies in today's government only and the Congress party will always stand by the people and try to bring those faces in public who are behind these killings.
Mir said that the people have now understood what the Congress party and what its motives are. "In today's times, there are a lot of political parties in Jammu and Kashmir which are striving for power but at last it is only the common people who decide and choose their representatives," he said.
He said that joining of new people in Congress party is a welcome step.
Mir said that from the last 15 days Congress is organising Jan Jagruti programme in every district headquarters to listen to the issues of common masses and to represent their issues on a wider platform.
He said that during freedom struggle of India it was Congress party who gave sacrifices and got a victory by gaining the independence from British rule. "These ups and downs are faced by the Congress from the Independence of the country and definitely only Indian National Congress under the leadership of Sonia Gandhi and Rahul Gandhi can face these times and bring the people out of this political void."
Notably, as part of nationwide programme launched by AICC, J&K Pradesh Congress Committee has started Jan Jagran Abhiyaan programme.
The programme was kick started by Jammu and Kashmir Pradesh Congress Committee president, Ghulam Ahmad. kns