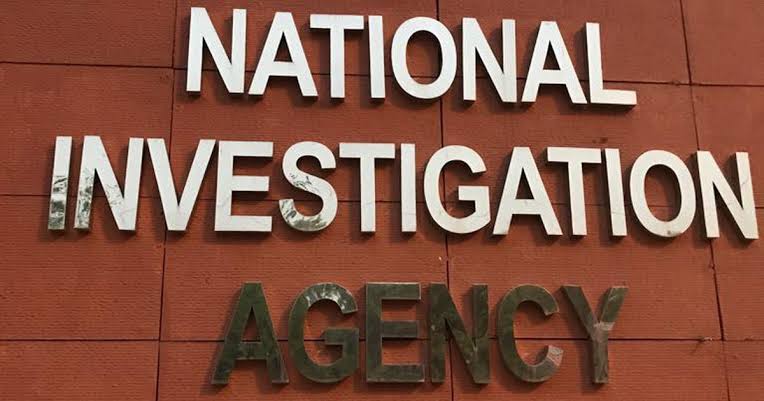 Srinagar, Oct 27: The National Investigation Agency (NIA) along with the Jammu and Kashmir Police Wednesday morning conducted raids at multiple locations across the Kashmir Valley in connection with a case related to banned Jamaat-e-Islami outfit.
Sources said  that the raids were conducted in connection with a funding case registered against the banned organisation Jamaat-e-Islami (JeI).
"The NIA sleuths along with J&K Police carried out raids in several districts of the Valley including Ganderbal, Budgam, Bandipora and Shopian," they said.
They said that the house of one Mohammad Akhram Baba in Devsar and one Shabana Shah in Babapora are among other locations where raids were conducted.
Mohammad Akhram (69) is a resident of Devsar and a retired government employee and was allegedly affiliated with the JeI.
Meanwhile, sources said that the NIA also carried out raids in the houses of Ghulam Mohammad Raina (75) and Ghulam Mohammad Wani (75) in Gundpora and Arin villages of Bandipora respectively. kns
NIA Statement
National Investigation Agency (NIA) Wednesday said that it conducted searches at seven districts of Jammu and Kashmir regarding militancy funding case that included the premises of office bearers and members of Jamaat-e-Islami.
In a statement, the NIA said that it conducted searches at 17 locations in seven districts of J&K that include Anantnag, Kulgam, Ganderbal, Bandipora, Budgam, Kishtwar and Jammu districts.
"The case was registered by NIA on 05.02.2021 in connection with separatist and secessionist activities of JeI, an unlawful association under the UA(P) Act even after its proscription on 28.02.2019. The members of the organisation have been collecting funds domestically and abroad which are being used for violent and secessionist activities," the NIA spokesman said, adding that "JeI has also been motivating impressionable youth of Kashmir and recruiting new members (Rukuns) in J&K to participate in disruptive secessionist activities."
The NIA said that searches conducted today included the premises of office bearers and members of JeI. "During the searches conducted today, various incriminating documents and electronic devices were seized from the premises of the suspects," the NIA spokesman said