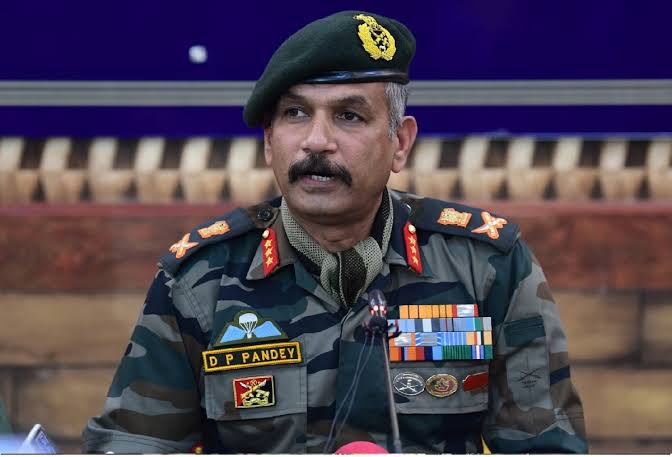 Srinagar, Oct 25:  General Officer Commanding (GoC) of Srinagar based 15 corps Lt. General D P Pandey said that every hostile element who tries to cross LoC and create havoc in the valley will be dealt with strictly and will be neutralized and eliminated.
Speaking to reporters at SKICC, Pandey said that across the LoC, every nook and corner cannot be safeguarded from infiltration as this is not possible every time. "But we won't ever let anything happen that will cost the lives of common masses."
He said that probably there may be some infiltration but they will never let them succeed in their aim and will send them to the place they want to go. "Thank you, alvida keh denge."
He said that their duty is to enquire about every illegal weapon and person whosoever comes across LoC. "Every country, every state and every community necessarily has a rule of law. Our country also has a specified rule of law, based on which only Police and armed forces have the right to own a weapon and the police also gets the right to use that weapon if defence action and safeguard of public is required."
He said that the Police always have been on forefront and army has been a supporting hand for them. "If anyone violates rule of law by giving death threats to common people and killing innocent people then definitely police and army have to take action against such enemies of humanity," he said.
Pandey also said that army will always support and work with Jammu and Kashmir Police against all these militant groups who are trying to disrupt the atmosphere of peace. kns