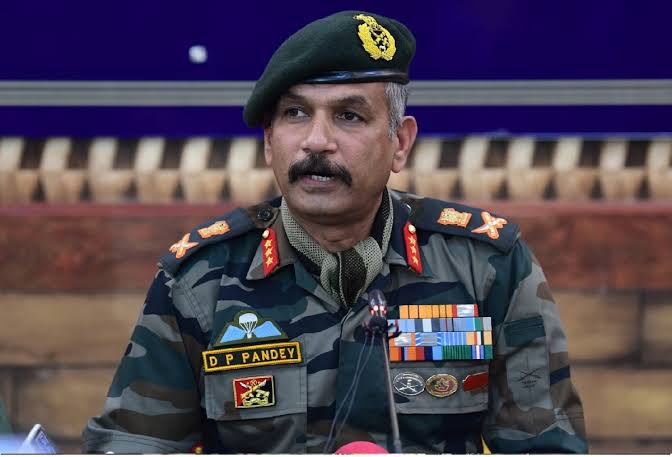 Baramulla, Oct 10: The General Officer Commanding (GoC) of 15 corps based in Srinagar Sunday while condemning the recent civilian killings in Kashmir, said that the valley people including the Sikhs, Muslims, and Hindus will together work to expose those anti-national people behind innocent killings.
The GoC DP Pandey Sunday attended an event of the Parivar school in north Kashmir's Baramulla district.
The General Officer Commanding (GoC) said that we want children to be independent and contribute towards the society and the privar school Baramulla will be given a modern system for the benefit of students.
He informed that the school presently has 74 students enrolled but the facility for 150 has been made available and there will be a required expansion in the times to come since this is a unique venture and even during the Covid lockdown they (Students) used to come to the school.
To a query about the recent killings in Kashmir valley, the GoC said that people who are involved in these condemnable killings should "learn from children that how unique and pure-hearted they are who love their society, parents, and teachers."
He said that these killings are condemnable and the people of Kashmir valley will find out those involved in it and expose those who try to trigger a communal divide.
"A lot of activitiee are taking place in the Kashmir valley for the past year and the enemies of peace are not happy with all that happening in the positive direction", the GoC said. "The enemies of Kashmiri people and the peace are not happy with this and that is why all this is being done."
He said that "I believe that there is no difference between the Sikhs, Muslims, or Hindus of the Kashmir valley and all will together understand this and together fight to expose those anti-national people involved in the civilian killings."
In a brief reply to the query related to the LoC situation, the GoC said that the Line of Control (LoC) is absolutely secure and there was no need to worry.  Kno