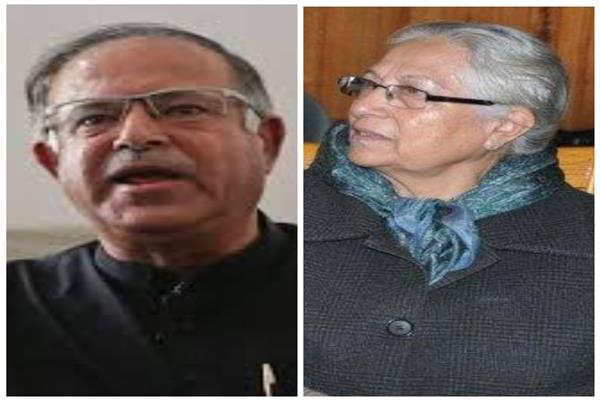 Srinagar, Oct 07: All India Congress Working Committee (CWC) member, Tariq Hameed Karra and former minister and senior Congress leader, Khem Lata Wakhloo Thursday said that the sudden spurt in violence, generally targeting minorities in Kashmir is highly condemnable and highly worrying. 
In a joint statement, it said that idea and ideals of new Kashmir is turning bloodier and murkier with every passing day due to theatrical and jingoistic approach of chosen few and is bound to have long-term ramifications.
The statement reads that the incident warrants highest degree of condemnation. "Any innocent killing is a crime against humanity especially regarding killings of innocent people belonging to some other faith by denouncing the Quranic preaching where Allah has categorically ordered Lakum Dinakum Wali u Din," reads the statement.
They also cautioned the people in chair, both in J&K and in Delhi not to construe the "deceptive calm" as "mission accomplished".
"By portraying socially outcast people of the society on print, electronic and social media for touting and drum beating that everything is hunky dory in J&K, both the governments today in place are only befooling themselves. Instead of forcefully proving themselves, they should more forcefully try to understand the genesis of people's miseries," they said. kns