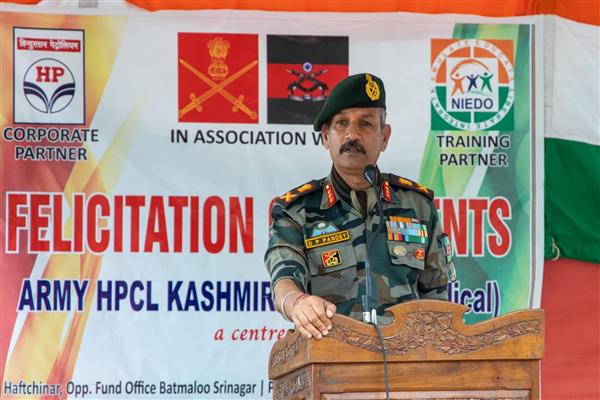 Srinagar, Sept 20: General officer Commanding (GoC) of Srinagar based 15 Corps Lieutenant General D P Pandey Monday said that there has been no increase in ceasefire violation and not even a single incident of ceasefire violation took place in 2021.
Addressing media on the sidelines of Kashmir Super 30 Medical event, DP Pandey said that this year there has been no violation of ceasefire, at least in the Kashmir Valley there has been no incidents of ceasefire violation.
Replying on infiltration attempts made along the Line of Control, he said that there have been some attempts of infiltration among which only 2 attempts succeeded. "One group was killed in Bandipora District, and we are looking for the 2nd one, which has been successful."
He said that an operation is underway in Uri from the last 24 hours, in which they felt that an infiltration attempt has been made.
Pandey further said that infiltration attempt in Uri has not been verified on ground. "I can assure you that we are quite alert on ground and will ensure that minimal infiltration takes place whenever the attempt is made."
Replying a question over the presence of foreign militants in the Valley, he said that according to IGP and DGP, around 60-70 foreign militants are active here.
He also said that only Pakistan-Backed militants in name of foreign militants are active here who involve local youth to carry out militant attacks.
"Whenever we talk about foreign militants, they are Pakistan backed-militants. They never come in the forefront of militant attacks. Their strategy is to involve local youth in militancy, give them weapons and carry out militant attacks," Pandey said, adding that it benefits them as whenever local militant is killed their families go angry with forces, which is what they want. kns