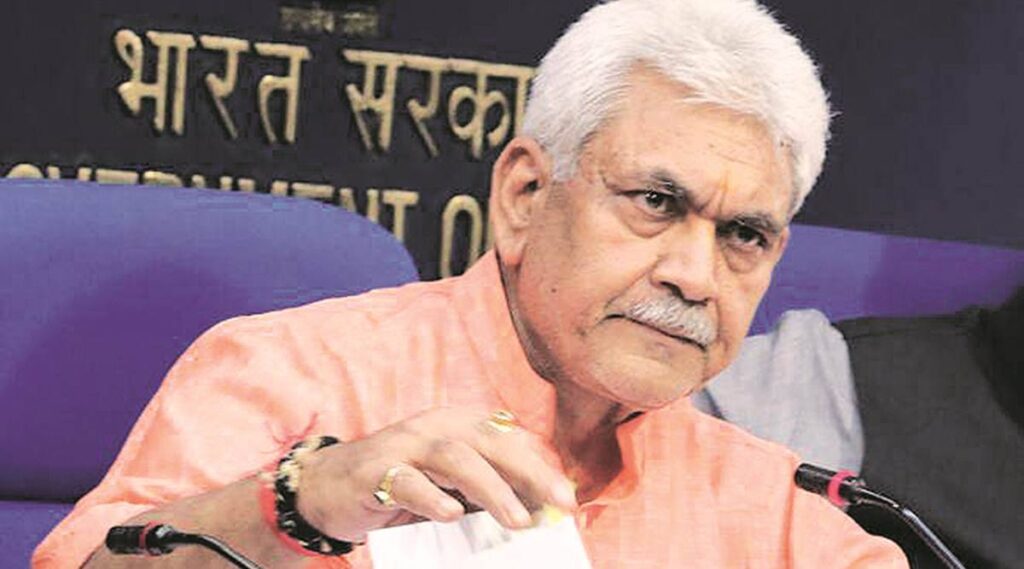 Srinagar, Sept 19: The Jammu and Kashmir Lt. Governor. Manoj Sinha on Sunday said that major institutions and roads will be named after all those police and forces personnel, who have laid their lives in the service of nation in Jammu and Kashmir. 
Speaking on the occasion of a Cycle Race being organized along the Dal Lake in Srinagar as part of Amrit Maha Utsov, Sinha said that the process to naming these institution and roads will start from September 30.
"This will be a best way to honour the sacrifices of these police and other forces personnel who have laid their lives in the service of nation. A lot of people have sacrificed their lives and I assure their children and family members that government will provide all sorts of support to them," he said.
Sinha also urged the people of Jammu and Kashmir to follow Covid-19 SOPs and Covid Appropriate Behavior (CAB) in letter and spirit to avoid the situation going out of control.
He said that out of the total cases reported in Jammu and Kashmir on a daily basis, half of them are being reported from Srinagar district alone.
"So, I urge everyone to follow Covid SOPs in letter and spirit so that we do not have to take tough measures to changes to disrupt the normal life again," he said.
He also said that Covid-19 Vaccination is going on at full swing, but people also need to cooperate so as to avoid the situation from going out of control.
Sinha also the sports activities play a major role in transforming one's life and Jammu and Kashmir government is spending more funds in sports activities than any other state in the country to provide platform to youth to showcase their talent.
He also appreciated the Jammu and Kashmir police for organizing civic action programmes to ensure peace and brotherhood in the UT and also appreciated it role for maintaining peace and stability in the region with its professionalism. kns