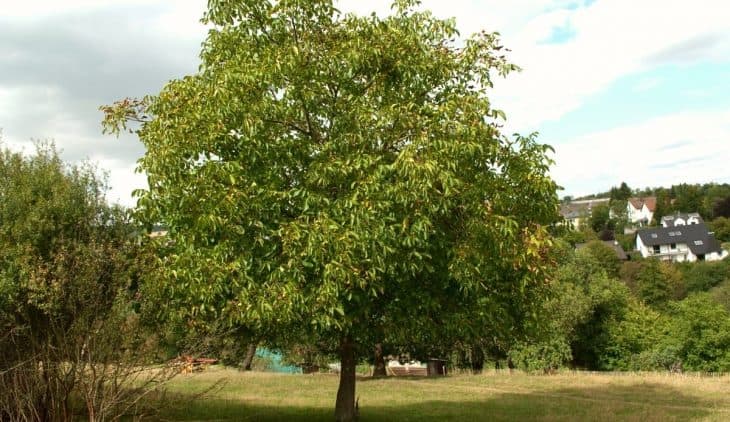 Srinagar, Sep 18: Falls from walnut trees are turning out to be a frequent cause of morbidity and mortality in Kashmir, especially during the harvesting season of August and September month.
Over the years mostly young people who also happened to be the lone bread earners in the family have become victims of the fall. Experts believe that it is due to the crude traditional methods applied in the walnut harvesting.
Experts said that if the farmers are educated and more scientific methods based on common sense would be used many lives can be saved.
"Walnut trees can be called an occupational hazard in Kashmir," experts said.
In the last ten days, six persons have lost their lives while three have received critical injuries due to falling from walnut trees in Kashmir.
As per the data available on September 9 Ghulam Mohammad Wani a resident of Chokura Pulwama lost his life after falling from the walnut tree.
On September 11, Nazir Ahmad Bhat a resident of Rajwar area of Kupwara died due to the fall.
On September 14, Ghulam Mohammad Khokher, a resident of Balkote Uri Baramulla and on 16 September Mohammad Akram Dar from Lam Tral Pulwama died after falling from walnut trees.
On September 17, Farooq Ahmad Mir resident of Andoo Nowgam Shangus Anantnag and on 18 September Bashir Ahmad Bhat resident of Nigeenpora Tral Pulwama died after they fell from the walnut trees.
Similarly, three persons namely Mohammad Amin Khan of Wayil Wooder Ganderbal, Reyaz Ahmad Batana from Larnoo Anantnag and Mohammad Jabbar Malik, a resident of Zalangam Anantnag were injured after falling from walnut trees.
Experts said that during fall from walnut trees, most people suffer from head, brain, spinal, chest, abdominal and limb injuries leaving them paralyzed for lifetime most often.
"Many lives can be saved if the farmers are educated and more scientific methods are being used like manufacture of tree stands at about 30 ft height, use of non-slip boots, use of headgear, chest and abdomen gears," they said.
"Moreover, if farmers can be provided with nets so that if there is fall, a person will fall on the net, casualties can be avoided," they said.
The official data suggests that around 2.66 lakh metric tonnes of walnuts are cultivated on 89,000 hectares across Jammu and Kashmir.
Walnuts constitute almost 98 per cent of the dry fruit that Kashmir produces a year.
Kashmiri walnut is an export commodity fetching around Rs 120 crore a year. It is exported in the forms of nuts as well as the kernel. kno