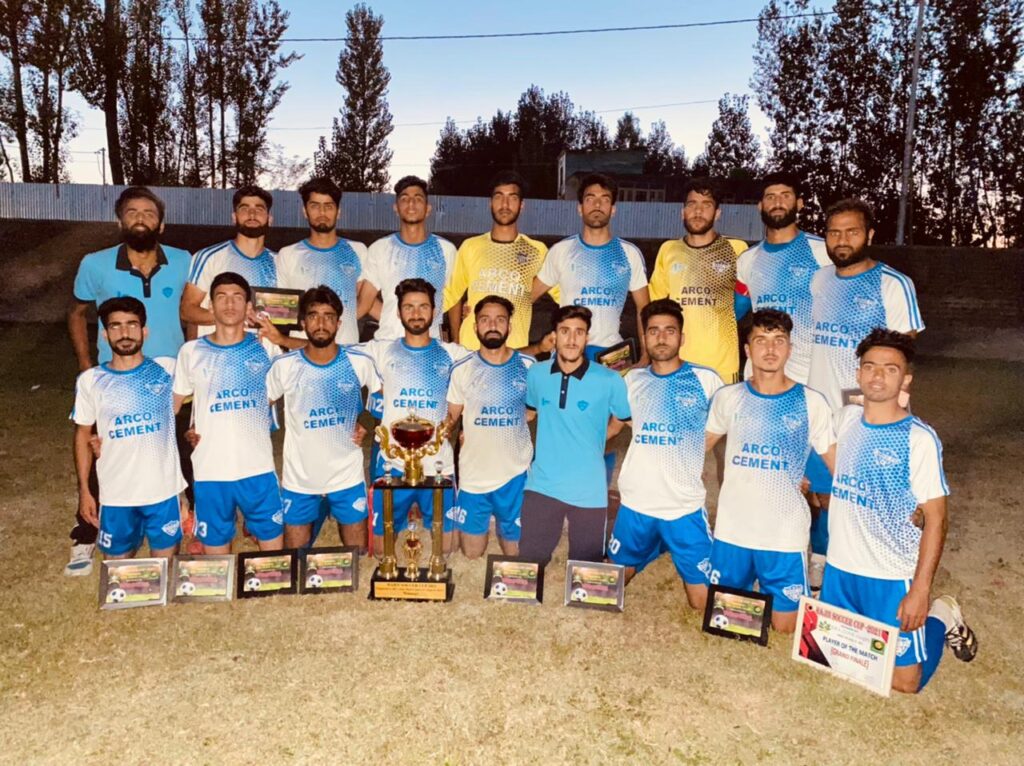 Hajin: Arco FC won the Hajin Soccer Cup by defeating the Wahab Sports Hajin by 3-1 goals in the 1st Soccer Cup played at sports ground Hajin.
Arco FC displayed a brilliant play of football, keeping the possession of the ball for maximum time in the field. Their first prized goal came in the 17th minute of the game when Mid-fielder Mehraj ud Din put the ball into the net. It was followed by another goal which was scored by Kamran Ahmad.
In the mean time, Wahab Sports Hajin too scored the goal to make it 2-1.
In the second half of the match, the Arco FC displayed a splendid play and kept the possession of the ball for most of the time.
In the 70th minute of the game Mehraj ud din Scored third goal for his team.