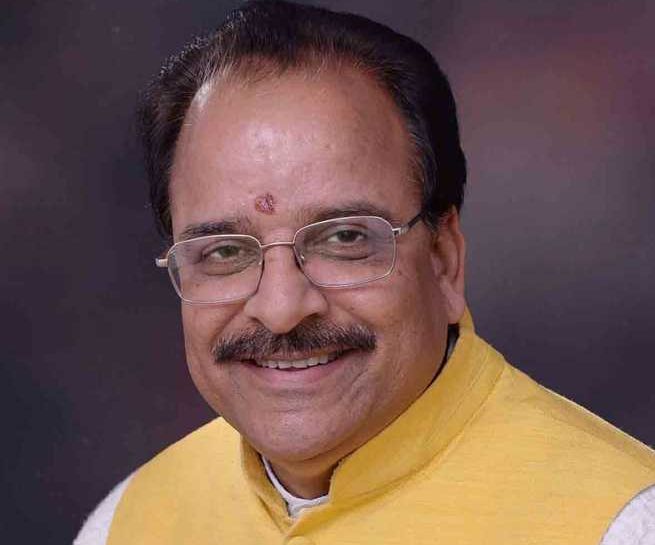 Kupwara, Sep 10: Committing to work for the prosperity of Jammu and Kashmir, the Government of India (GOI) on Friday said that they accepted the concept of border tourism in the erstwhile state.
On a day-long visit to the border district Kupwara, Minister of State (MoS) for Defence and Tourism, Ajay Bhatt said that with the massive push of the central government all centrally sponsored schemes are being implemented across the region besides more employment opportunities have opened.
Bhat also inaugurated a handball field and met various public representatives. He also held an official meeting in presence of top administrative and security officials.
In a brief interaction with the reporters on the sidelines of the event, the MoS said that the central government is committed to the prosperity of Jammu and Kashmir and the development should go on without a break beside the centrally sponsored schemes introduced are being implemented by the local administration.
He assured all that was required will be done in the times to come.
"The development works should continue at pace without a break and today the basketball field inaugurated was prepared at the cost of Rs 72 lakh," he said. "The government is committed to creating more such opportunities for the youth and wants to have sports lovers from every village."
Bhatt said that a huge budget has been sanctioned to Jammu and Kashmir.
"This time around three times more budget has been granted to every district which is a good sign of prosperity and in times to come it will be enhanced further," he said.
"I will intimate the lieutenant governor of Jammu and Kashmir and the central government regarding the implementation of different centrally sponsored schemes here besides what the government needs to do in times to come for the betterment and prosperity of J&K and its people," Bhatt said.
The MoS claimed that for a long time, the money from the central government was not implemented and used in a proper manner resulting in hardships and problems to the general masses, "but the central government is working on it now and ensuring its implementation."
About the development initiatives, the MOS said that in times to come there will be prosperity and development besides border tourism will be opened as the concept shared earlier has been accepted.
"People want to visit the zero line of the Line of Control (LoC) and the work on the same is underway since the administration is working vibrantly," the MoS said. kno