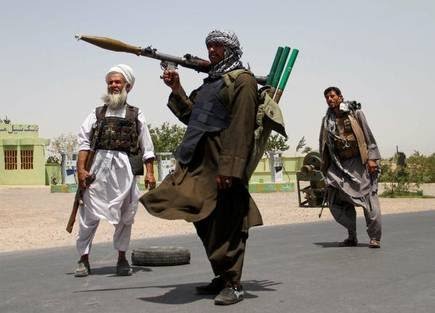 Kabul:The Taliban have taken complete control of Panjshir province, the last area in Afghanistan being held by resistance forces, the group's spokesman, Zabihullah Mujahid, said on Monday, Reuters news agency reported. 
According to the report, pictures on social media showed Taliban members standing in front of the gate of the Panjshir provincial governor's compound.
There was no immediate word from Ahmad Massoud, the leader of the opposition group resisting Taliban forces, the report added.
ولایت پنجشیر آخرین لانهء دشمن مزدور نیز به گونه کامل فتح گردید https://t.co/95ySJ5ppo6 pic.twitter.com/CCWKFt0zsb

— Zabihullah (..ذبـــــیح الله م ) (@Zabehulah_M33) September 6, 2021
A day ago, Massoud had welcomed proposals from religious scholars for a negotiated settlement to end the fighting, Reuters reported.
Massoud, head of the National Resistance Front of Afghanistan (NRFA), made the announcement on the group's Facebook page. Earlier, Taliban forces said they had fought their way into the provincial capital of Panjshir after securing the surrounding districts.
The Taliban took control of the rest of Afghanistan three weeks ago, taking power in Kabul on Aug. 15 after the Western-backed government collapsed and President Ashraf Ghani fled the country. (Reuters)