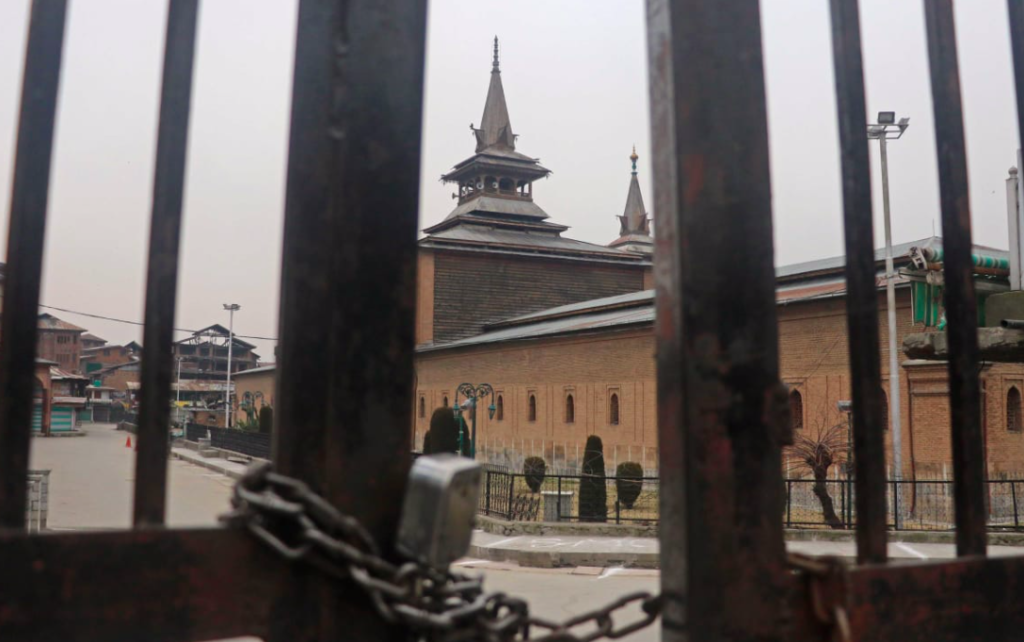 Srinagar, Sep 03: In the backdrop of death of top separatist leader, Syed Ali Shah Geelani, the government on Friday disallowed congregational prayers in most of the mosques and shrines across Kashmir.
It has been learnt that congregational prayer was not allowed in major mosques including Hazratbal and other major shrines at Srinagar.
The locals said that the roads around the mosques were deserted and the people attending to essential work were only allowed to pass-by.
Meanwhile, the locals of other areas of Kashmir region  that congregational prayers were allowed in some small mosques of the periphery areas.
Pertinently, top separatist leader and former Hurriyat Conference (G) chairman; Syed Ali Geelani breathed his last at his Srinagar residence on Wednesday evening.
Geelani, 92 had developed some serious complications on Wednesday afternoon. kno