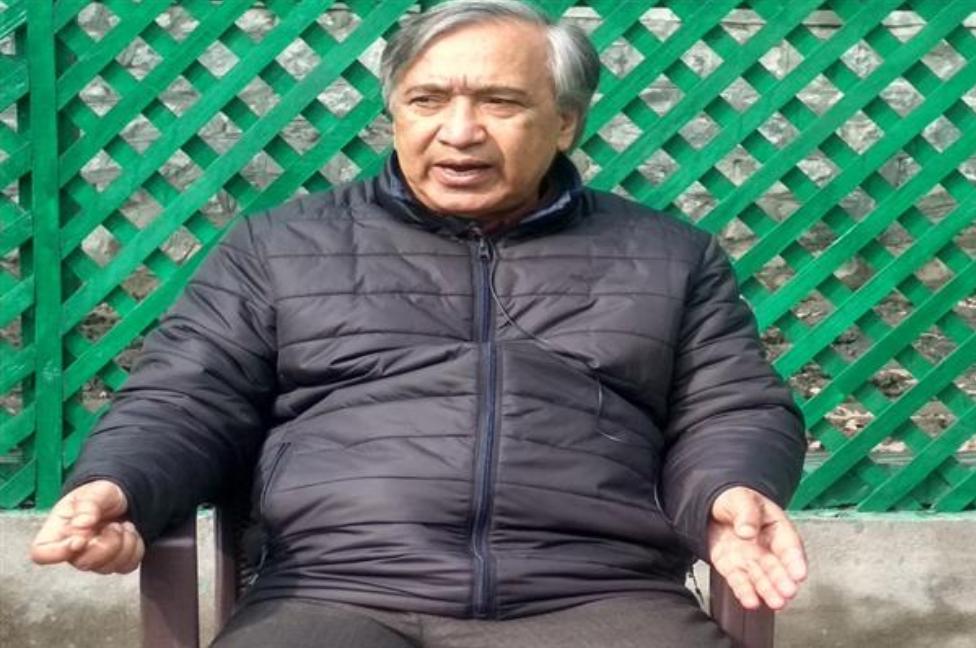 Srinagar, Aug 27: The Central Committee of Communist Party of India (Marxist) (CPI-M) and spokesperson of the People's Alliance for Gupkar Declaration (PAGD), MY Tarigami Friday filed a writ petition in the Supreme Court of India, challenging the constitutional validity of abrogation of Article 370 and 35-A and passing of the Jammu and Kashmir (Reorganisation) Act 2019 in the parliament, which bifurcated the state into two Union Territories.
In the writ petition, Tarigami has prayed before the Supreme Court to list the petition for an early date in the interest of justice.
He has also prayed before the court to pass such other order or further orders as may be deemed fit and proper by the court based on the circumstances of the court.
The petition reads that the Presidential order CO 272 dated 05-08-2019, declaration CO 273 dated 06-08-2019 and Jammu and Kashmir (Reorganisation) Act, 2019 passed by the Parliament on August 05, 2019 are unconstitutional and violative of the fundamental rights under Article 14 and 21 of the Indian Constitution.
"For the sake of brevity, the facts, contents and grounds of the Writ Petition are not reproduced herein and the Applicant craves leave to refer to and rely upon same," it reads.
The petition reads: "It is submitted that the immediately after passing of order dated 05.08.2019 a strict security lockdown was imposed in Jammu & Kashmir that lasted for over a year, along with a communications blackout and months long internet shutdown."
It reads that ot is further submitted that despite the fact that the challenge to the constitutional validity of orders dated 05.08.2019 and 06.08.2019 as well as the J&K (Reorganization) Act, 2019 is pending before this Hon'ble Court, the Central Government has, inter alia, taken several irreversible actions, which include Constitution of a Delimitation Commission to mark boundaries in the territory for all the constituencies before an assembly election can be held, Amendment of the Jammu and Kashmir Development Act allowing persons who are not permanent residents to buy land Jammu and Kashmir if it is not an agricultural land and closing down of institutions such as the J&K State Women's Commission, J&K State Accountability Commission, J&K State Consumer Protection Commission and J&K State Human Rights Commission.
"In view of the aforesaid actions being taken by the Central Government, it is submitted that the challenge to the constitutional validity ought to be heard on an expedited basis otherwise the petition itself would be rendered infructuous in view of the irreversible actions of the Respondents and the Applicant would be rendered remediless," it reads.
It further reads: "It is respectfully submitted that if the matters are not heard urgently, grave injustice will be caused to the Applicant. In such view of the matter, the Applicant herein is seeking an early hearing of said writ petition. In view of the above facts and circumstances this Hon'ble Court may have kind indulgence to direct the respondents accordingly, in the interest of justice, otherwise the Applicant will be put to irreparable loss, injury and hardships."
The petition further reads that in view of the above submissions, it is most respectfully prayed that this Hon'ble Court may be pleased to list the above Writ Petition (Civil) No. 1210 of 2019 on an early date, in the interest of justice and pass such other order or further orders as this Hon'ble Court may deem fit and proper in the circumstances of this case. kns