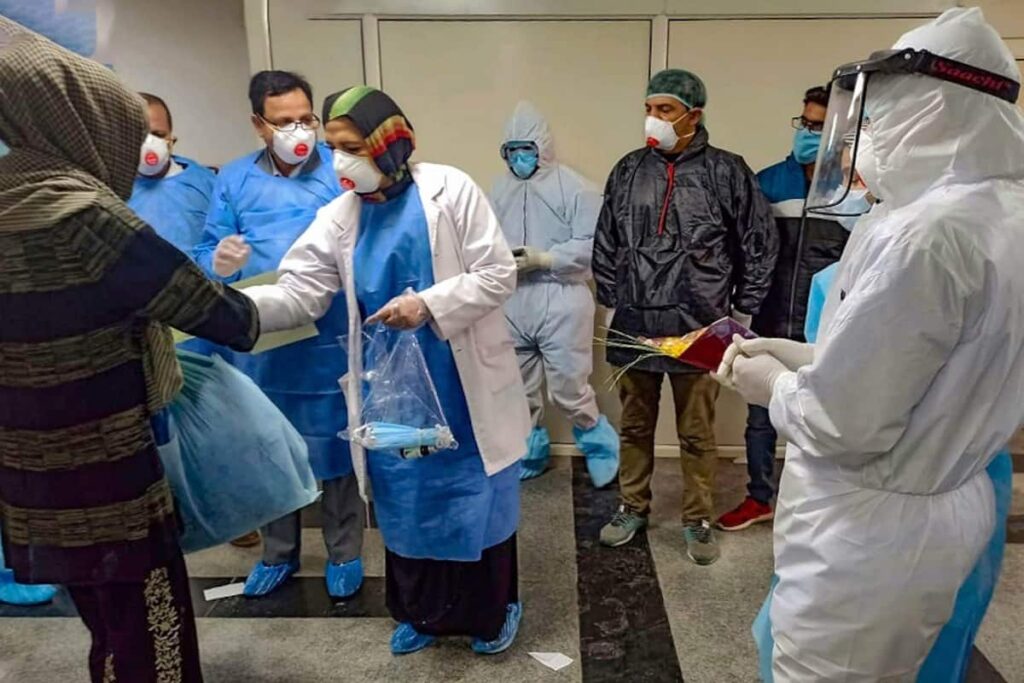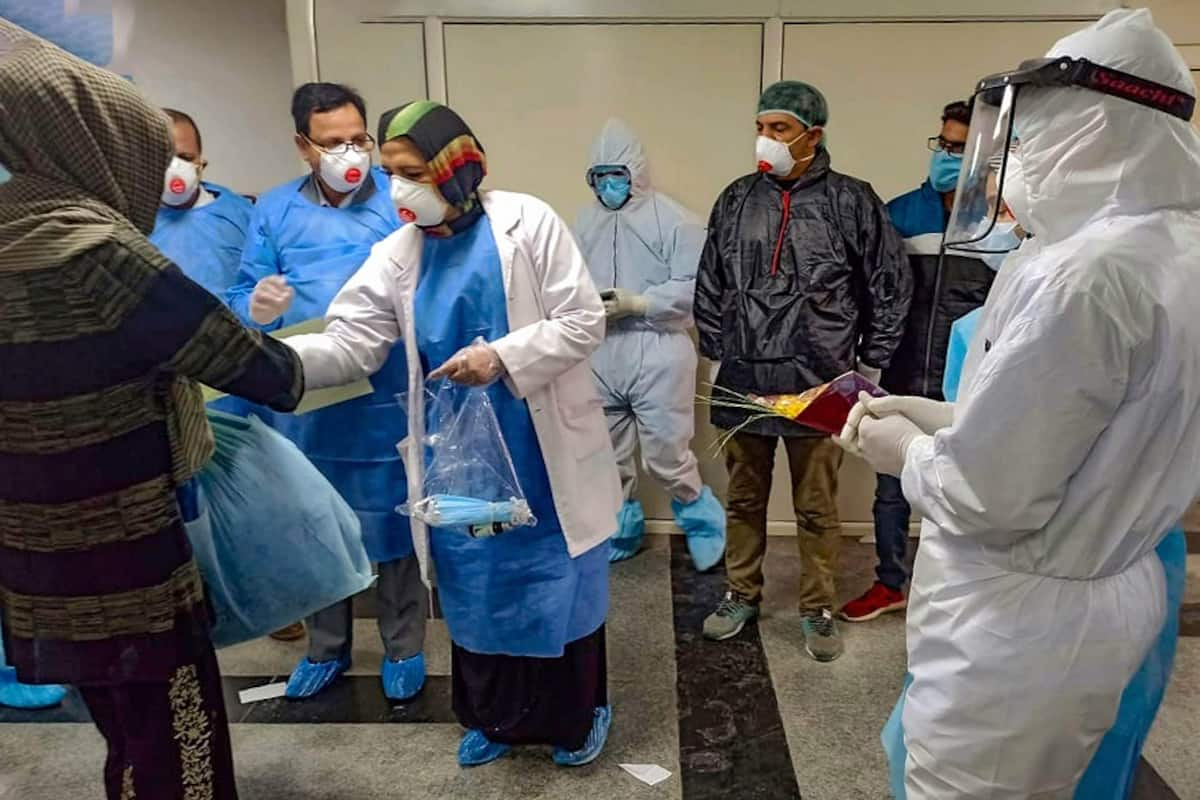 Srinagar, Aug 19: The Jammu and Kashmir Union territory on Thursday witnessed 110 fresh positive cases taking the number of total active cases in the UT to 1,109.
However, no death was reported in the UT in the last 24 hours, the death toll in the UT has stood at 4,400 and 110 fresh positive cases reported on Thursday has pushed the tally of positive cases to 323,792.
Of the exact number of 323,792 cases, 201,149 are from Kashmir division and 122,643 from Jammu division. Officials said that among 110 new cases, 77 belong to Kashmir division while as 33 are from Jammu division, adding that the total number of positive cases in Kashmir division have reached to 201,149 including 198,254 recoveries and 2,240 deaths while as total number of positive cases in Jammu division have reached to 122,643 including 120,029 recoveries and 2,160 deaths.
The officials said that the total number of active cases in Jammu and Kashmir are 1,109 including 655 from Kashmir division and 454 from Jammu division.
With 126 more recoveries, the tally of total recoveries in Jammu and Kashmir has reached 323,792 which is 98.30 percent of the total cases.
"Cases tested positive in J&K include 17 from Srinagar, 06 from Baramulla, 06 from Budgam, 00 from Pulwama, 09 from Kupwara, 07 from Anantnag, 05 from Bandipora, 07 from Ganderbal, 20 from Kulgam and 00 from Shopian in Kashmir division while as 33 from Jammu division include 08 from Jammu, 00 from Udhampur, 08 from Rajouri, 08 from Doda, 01 from Kathua, 00 from Samba, 02 from Kishtwar, 04 from Poonch, 02 from Ramban and 00 from Reasi," officials disclosed.
Meanwhile, authorities on Thursday said that no fresh cases of Mucormycosis popularly known as black fungus was reported in the UT and tally has reached to 43.
As per officials figures, 71,894 positive cases including 834 deaths and 70,818 recoveries are from Srinagar, 23,786 including 282 deaths and 23,436 recoveries are from Baramulla, 23,046 including 22,772 recoveries and 206 deaths are from Budgam, 15,272 including 15,051 recoveries and 194 deaths are from Pulwama, 14,178 including 166 deaths and 13,975 recoveries are from Kupwara, 16,389 including 16,143 recoveries and 205 deaths are from Anantnag, 9,575 cases including 9,425 and 100 deaths are from Bandipora, 10,050 including 9,905 recoveries and 78 deaths are from Ganderbal, 11,367 including 11,200 recoveries and 117 deaths are from Kulgam and 5,592 including 5,529 recoveries and 58 deaths are from Shopian.
In Jammu division, 52,937 including 51,683 recoveries and 1,142 deaths are from Jammu district, 11,373 including 11,206 recoveries and 137 deaths are from Udhampur, 11,054 including 10,762 recoveries and 230 deaths are from Rajouri, 7,440 including 7,240 recoveries and 129 deaths are from Doda, 9,275 including 9,116 recoveries and 151 deaths are from Kathua, 7,132 including 7,002 recoveries and 120 deaths are from Samba, 4,721 including 4,644 recoveries and 44 deaths are from Kishtwar, 6,300 including 6,175 recoveries and 97 deaths are from Poonch, 5,983 including 5,909 recoveries and 67 deaths are from Ramban and 6,428 including 6,292 recoveries and 43 deaths are from Reasi.
As per the daily information bulletin 3,099,412 persons in Jammu and Kashmir are under observation while 8,786 persons have been kept under home quarantine besides that 1,109 persons are in isolation.
According to the bulletin, 2,673,879 persons have completed the surveillance period and 411,238 persons are under home surveillance besides that so far results of 12,765,917 samples are available. Out of 12,765,917 the number of samples tested negative stands at 12,442,125 while as 323,792 have tested positive, among them 1,109 persons are active, 318,283 persons have recovered and 4,400 persons have died.