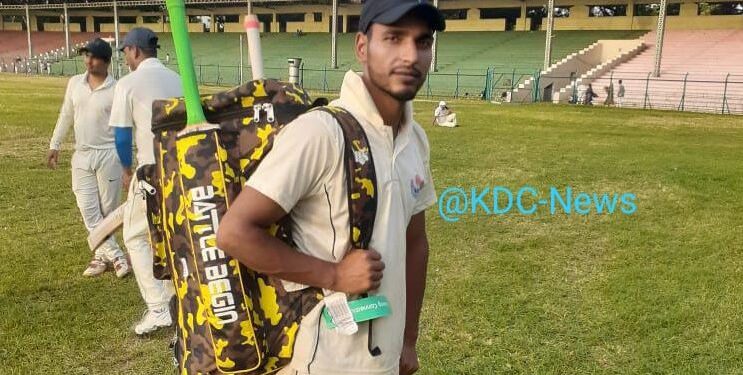 Srinagar, Aug 13: A shawl seller (physically challenged) person from central Kashmir's Budgam district has been selected for Indian Cricket team to play in One Day International series (ODI) series against Bangladesh.
Nayeem Ahmad Malla, a resident of Aarath village of Budgam has received the selection letter from Board of Disabled Cricket Association to play at the international level.
Nayeem has also been selected to play in Test and T-20 matches for Indian Cricket Team.
"On behalf of the BDCA and its Board members I wish to inform and congratulate you that based on your past performance and the recently concluded four days probable Cricket Selections Camp at Hyderabad organized by Board of Disabled Cricket Association, you have been selected in the Indian Cricket Team for the ODI series against Bangladesh. You have also been selected in test match and T 20 series against Bangladesh," says the letter sent to Nayeem by the General Secretay of BDCA, K Rami Reddy.
Nayeem, 25, has been an ardent cricket player in the district and has been hitting the ball with class and skill across the cricket turf.
Nayeem said he has already played matches at the national level and is waiting to play at the international level.
He said I was selling shawl's in Kolkata and have worked as labourer as well adding that he belongs to a poor family.
"I am eagerly waiting for the day to play in the ODI, T-20 and Test matches against Bangladesh, and want to play in the World Cup in year 2022," he said.
"I went through trials and test in Hyderabad during which the selectors spotted my skill and I was selected," he said.
Nayeem's parents and the whole locality are ecstatic that their boy will play cricket at the international level. kdc