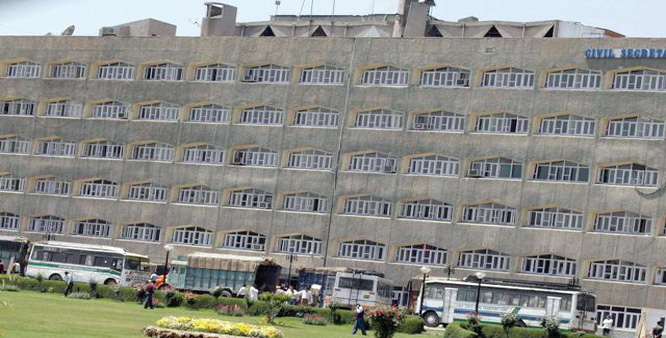 Srinagar, Aug 13: The administration of Jammu & Kashmir Union Territory on Friday ordered that applications filed by migrants for removal of encroachments, trespassing and alienation through fraudulent means shall be disposed of in a fixed time-frame by the authorities.
In an order, the administration ordered that the department of disaster management relief, rehabilitation and reconstruction will develop an online portal for filing of applications by the migrants for correction of records/demarcation and removal of encroachments/ trespassing and alienation by way of fraud or distress, etc.
"The application filed on the portal will be disposed of in a fixed time-frame under the Public Service Guarantee Act, 2011 by the Revenue authorities under intimation to the applicant, "read an order issued by Principal Secretary, Revenue department, Shaleen Kabra.
The government has also ordered that the competent authority (deputy commissioners) shall undertake survey/ field verification of migrant properties and update all registers, within a period of 15 days and submit compliance report to the divisional commissioner, Kashmir.
It has also directed that any violation of "The Jammu and Kashmir Migrant Immoveable Property (Preservation, Protection and Restraint on Distress Sales) Act-1997 shall be taken cognizance by the competent authority (district magistrate) with timely action for eviction, custody and restoration of such properties and also action against the violators.
In 1997, National Conference-led government enacted a law for preservation, protection and restraint on distress sales of the immoveable property of migrants.
On March 30, 2020, the Centre amended the law to do away with statutory requirement of written complaints for survey or measurement of migrant properties.
The amendments also provide that the competent authority shall prepare the details of immoveable property of migrants in such format, as may be prescribed, and take appropriate action to evict unauthorized occupant of such migrant property.