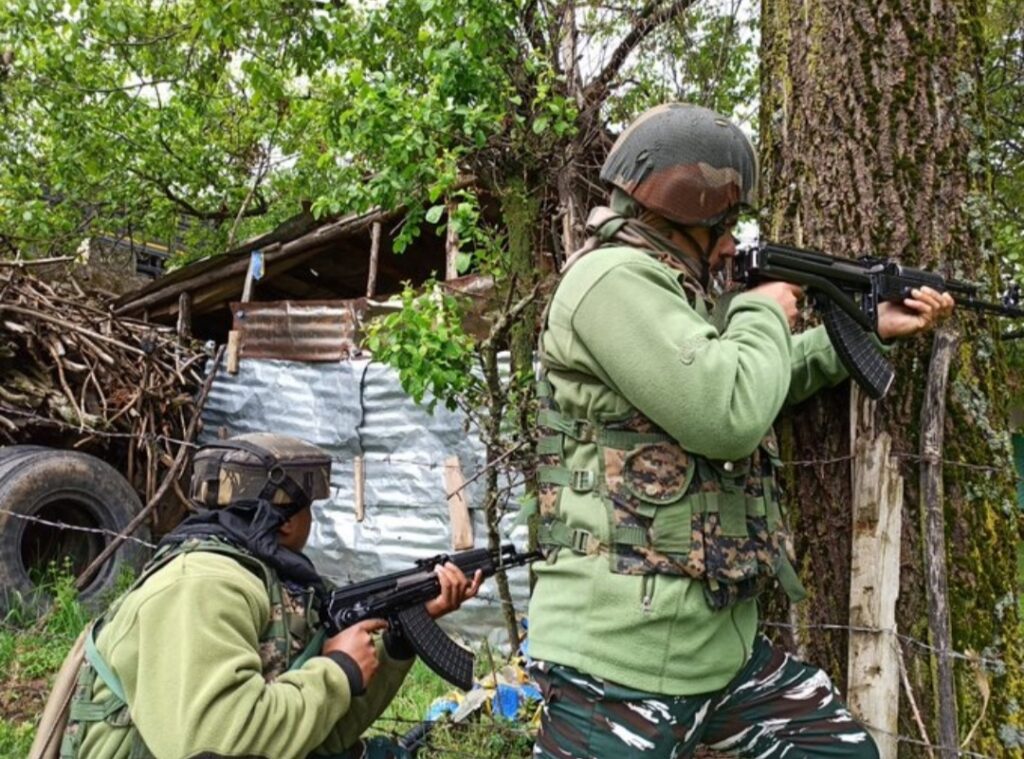 Jammu Aug 06: Two militants were killed in a gunfight that broke out between government forces and militants in Jammu and Kashmir's  Thanamandi area of Rajouri, officials said on Friday. 
Officials said that two unidentified militants have been killed in an ongoing operation in Thanamandi  area of Rajouri while as per the officials the identification of killed militants is being verified.
Earlier, the security forces jointly conducted a cordon and search operation in the area based on a tip-off.
"As the joint team of forces approached the suspected spot, the hiding militants fired upon the forces, triggering off a gunfight, they said. The officials said that two militants were killed in the gunfight so far. kns