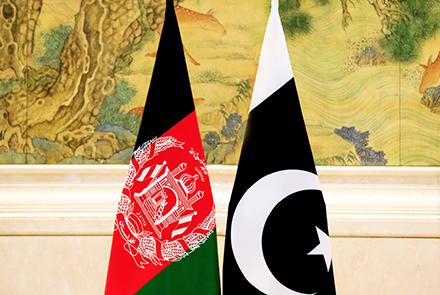 Kabul: President Ghani has recalled the Afghan envoy and other Afghan diplomats from Islamabad over the kidnapping and torturing of Silsila Alikhil, the daughter of the Afghan ambassador in Islamabad, Najibullah Alikhil, the Tolonews reported. 
The kidnappers of the ambassador's daughter must be brought to justice and the safety of Afghan diplomats in Pakistan be secured, presidential adviser Waheed Omer said on Sunday night, adding that the Afghan envoy will remain in Kabul for now, reports said.
Silsila Alikhil, 26, was abducted and tortured before being released in Islamabad, the Afghan Ministry of Foreign Affairs said on Saturday.
Pakistani media reports say that Pakistan's Prime Minister Imran Khan on Saturday directed the interior ministry to find the perpetrators behind the incident within 48 hours.
"On Sunday, a rally was held in front of Pakistan's embassy in Kabul over the incident and protestors calling on the Afghan government to follow up on the issue".
"In such a situation, doing violence against an Afghan girl is an outrage. We urge the Afghan government to follow up on this matter," said Marya Totakhil, a protester as per reports.
"While all the other diplomats and their families have been ensured safety in Islamabad, why isn't the Afghan embassy, the ambassador and family members not safe?" Zainab Taraki, a protester was quoted asking.
Afghan forces spokesman Gen. Omar Shinwari said such an incident happened due to the "weakness" of security agencies in Pakistan, reports said.
"They not only have a responsibility toward Afghanistan but toward the whole world and they should respond about why they have failed in this matter," Shinwari said according to reports.
Najibullah Alikhil, Afghan ambassador in Pakistan, in a tweet on Saturday said his daughter was abducted on Friday for two hours in Islamabad and was "tortured."
Afghanistan's Foreign Ministry said Pakistan's envoy in Kabul, Mansoor Ahmad Khan, was summoned by the ministry over the matter, reports said.
"Our consul was abducted in Peshawar and now we see that they abducted the daughter of our ambassador," said Fahim Kohdamani, a political activist who attended the protest.
"The Pakistani government should take the issue seriously because Afghans are upset about this matter and are concerned over how Pakistan's intelligence actions within Afghanistan even affect our diplomats in Pakistan," said Shinkai Karokhil, an MP from Kabul, who also attended the protest, reports said.
Reports indicate that Silsila was abducted when she was shopping at a market in Islamabad. It is said that she was unconscious for a while after she was abducted and when she was found she was in another place in the city.
However, her father said in a tweet that she is being treated and is in a good condition, added reports.
The decision by the government of Afghanistan to recall its ambassador and senior diplomats from Pakistan is "unfortunate and regrettable," Pakistan's Foreign Ministry said.
"The reported abduction and assault on the ambassador's daughter in Islamabad are being investigated and followed at the highest level, it said."
The security of the Afghan ambassador, his family, and personnel of the embassy and consulates of Afghanistan in Pakistan have been further strengthened, it added. (Tolonews)