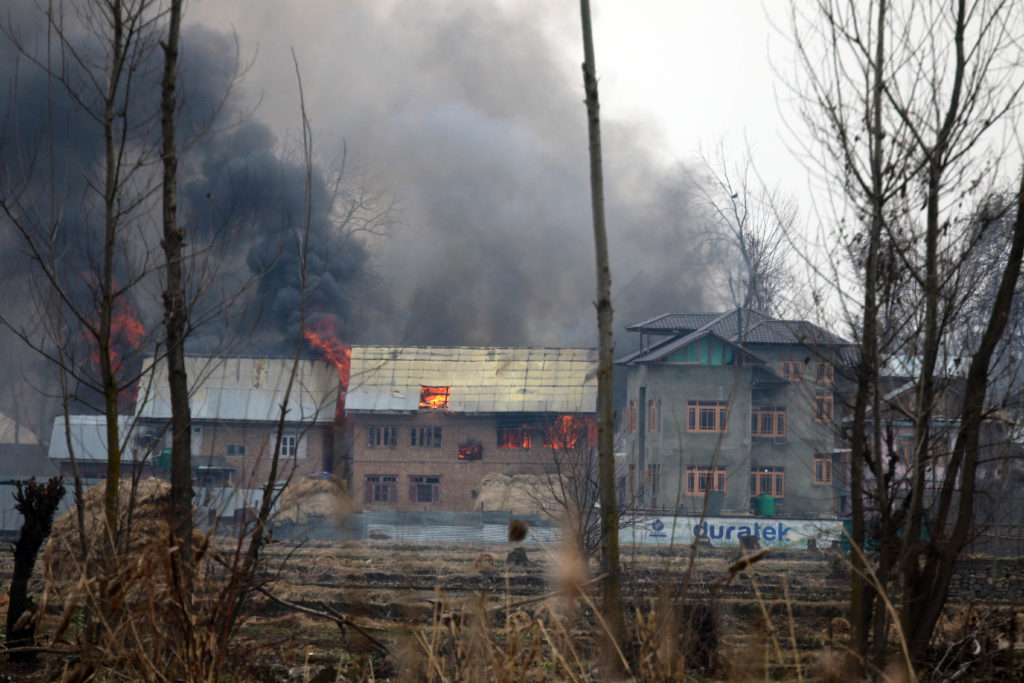 Srinagar, Jul 17: The families of three youth from Rajouri who were killed in a fake encounter on 18 July last year said that they were betrayed by the administration.
The families said that except receiving Rs 5 lakh compensation each, no progress has been made in the case.
Mohammed Yousuf, father of Abrar Ahmad said that last year when LG Governor visited their residence, they were assured that a kin of each family will get a government job but as of now nothing has happened.
"We visited the offices of Deputy Commissioner Rajouri where we were asked to bring a letter from LG office following which we sought an appointment with LG, but we are still waiting for the call," Yousuf said.
"If authorities have already identified the people who killed our sons, why is the government unnecessarily delaying action against them," Yousuf said.
They requested the LG Governor to look into the matter and provide them justice by providing government jobs to one family member of each slain.
Notably on July 18, last year, three labourers were killed in a fake encounter at Amshipora, Shopian. Their pictures went viral on social media after which three families from Rajouri district of Jammu claimed that the slain were their kin who had traveled to Shopian to work as labourers.
Amid hue and cry by the netizens and civil society activists, the families demanded DNA mapping of the slain trio.
The police conducted the DNA profiling of slain, the samples of which matched with three Rajouri families on September 25, which proved that the slain were not militants, the labourers who were earning their living in Amshipora.
While the army initially said the three were "terrorists", it later admitted that its men exceeded the powers vested under the Armed Forces Special Powers Act (AFSPA) and contravened the dos and don'ts of the chief of army staff (COAS) as approved by the Supreme Court. The army had also ordered a court of inquiry into the encounter.
The slain trio were identified as Abrar Ahmed, 25; Imtiyaz Ahmed, 20, and Mohammed Ibrar, 16. On October 3, after around 70 days, the bodies of three labourers were exhumed.
The bodies were later handed over to the families and buried at their native places in Rajouri district.
Police later produced challan against three persons involved in the case and were produced before Principal and session Judge Shopian in December last year.
As per the challan trio involved in the case are Captain Bupinder of 62 RR, Tabish Ahmad, a resident of Shopian and Bilal Ahmad, a resident of Pulwama. kno