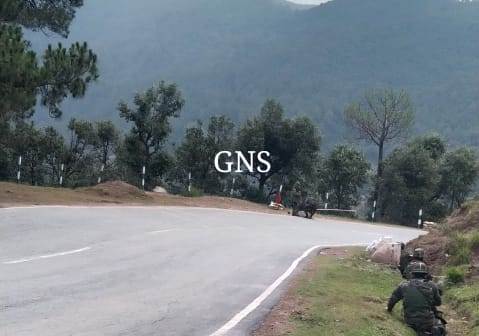 Poonch, Jul 16: A bomb scare forcing the suspension of vehicular traffic along Bhimber Gali on Poonch highway has turned out to be hoax after a BDS squad found the bag empty.
Official sources said that a bag was found lying along Bhimber Gali – Poonch Highway near Tota Gali. A BDS team was called and in the meantime vehicular traffic movement suspended along the road for the time being, they said.
On a careful assessment, the bag was however found to be empty by the visiting BDS team, they said.
SDPO Mendhar Z A Jaffri said that following the assurance of BDS officials, the movement along the road was resumed. gns