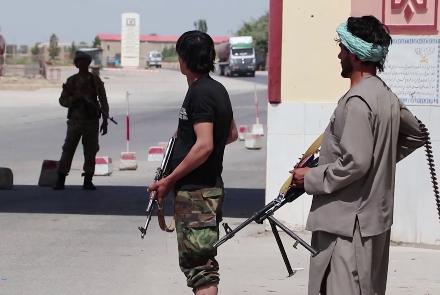 Kabul: The Taliban has launched its first assault on a provincial capital in Afghanistan since waging a major offensive against government forces, local officials said, causing panic among local people and prompting prisoners to break out of the city's prison, the Aljazeera reported. 
Fierce fighting erupted on Wednesday in the western city of Qala-e-Naw, the capital of northwestern Badghis province, after the armed group fighters captured all the surrounding districts of the province, reports said.
"The enemy has entered the city, all the districts have fallen. The fighting has started inside the city," Badghis Governor Hessamuddin Shams told reporters in a text message.
Badghis provincial council chief Abdul Aziz Bek and council member Zia Gul Habibi confirmed that fighting between the Taliban and government forces had erupted inside the city, reports added.
"Qala-e-Naw was in a state of disarray as security forces and people do not know what to do now," Bek was quoted saying by media reports.
"More than 200 prisoners in the central prison of the Badghis broke the prison gate and escaped," he said.
Provincial council member Habibi said the Taliban fighters were inside the police headquarters of the city and the local office of the country's spy agency, the National Directorate of Security, reports said.
"The provincial council officials have fled to an army camp in the city. Fighting continues in the city," she said according to reports.
Since mid-April, when US President Joe Biden announced the end to Afghanistan's "forever war", the Taliban has made strides throughout the country.
But its most significant gains have been in the northern half of the country, a traditional stronghold of the US-allied strongmen who helped defeat them in 2001.
The Taliban now controls roughly a third of all 421 districts and district centres in Afghanistan. (Aljazeera)