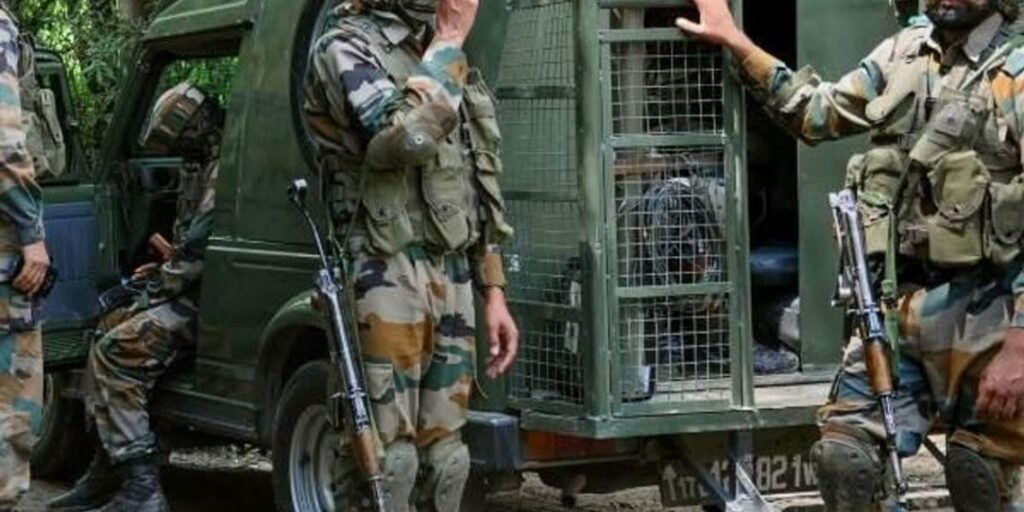 Srinagar, July 8: Four local militants of Lashker-e-Toiba and Al-Badr were killed in two separate gunfights in Pulwama and Kulgam districts in south Kashmir, police and army said on Thursday.
Two among them were killed in a gunfight in Puchal area of Pulwama district late last night.
"Based on specific input about presence of (militants) in Puchal area, a joint cordon and search operation was launched by Police, 183Bn CRPF and 55RR in the area," a police spokesman said in a statement.
"During the search operation as the presence of (militants) got ascertained they were given repeated opportunities to surrender, however, they fired indiscriminately upon the joint search party which was retaliated, leading to an encounter."
In the ensuing encounter, two militants were killed and their bodies were retrieved from the site of encounter, the spokesman said. He identified them as Kifayat Ramzan Sofi (LeT) son of Mohammad Ramzan Sofi of Padgampora Awantipora and Inayat Ahmad Dar (Al-Badr ) son of Abdul Ahad Dar of Samboora Pulwama.
Similarly in Kulgam, the spokesman said during the intervening night, on credible inputs regarding the movement of militants on Jammu-Srinagar Highwaya, a joint naka by Police and army's 1RR was established at Zadora Qazigund.
"During naka checking, when a suspicious vehicle was signalled to stop by the naka party, two (militants) who were boarding the vehicle came out from the vehicle and started firing indiscriminately upon the joint naka party. However, the alert party retaliated the fire effectively, leading to the elimination of two (militants) on the spot."
Bodies of both the killed militants were retrieved from the site of encounter, he said. Identifying them as Nasir Ahmad Pandith son of Mohammad Ayoub of Redwani Kulgam and Shahbaz Ahmad Shah son of Ghulam Hassan Shah of Katrusu Kulgam, he said that duo was affiliated with LeT.
"As per police records, all the killed (militants) were part of groups involved in various cases. Arms, ammunition and other incriminating materials were recovered from both the encounter sites."
A defence ministry spokesman based in Srinagar in a statement said one AK-47and one pistol and "other war like stores" were recovered from the encounter site in Pulwama.
Similarly, he said, one AK-47 rifle and one pistol "with large quantity of ammunition" was recovered in Kulgam.