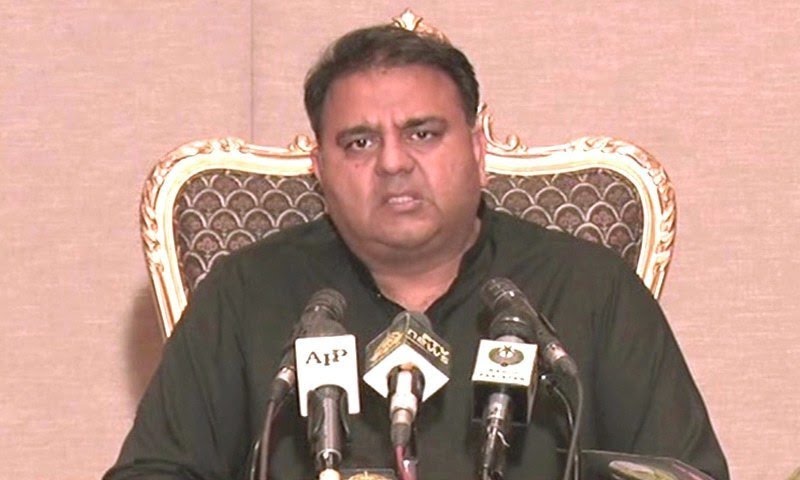 ISLAMABAD: The government on Tuesday said the second biggest Indian-sponsored terrorist network was unearthed which was involved in the recent blast in Lahore. It also decided to hold talks with the angry Baloch tribals who had never sided with India during the insurgency in Balochistan, the Dawn reported. 
It also decided to establish camps on the border with Afghanistan in anticipation of an influx of refugees due to the ongoing violence in the country, reports said.
These decisions were taken in a federal cabinet meeting presided over by Prime Minister Imran Khan on Tuesday, added reports.
"This is the second biggest Indian terrorist network after Kulbhushan Jadhav (Indian spy in Pakistan's custody); we have also managed to control the insurgency in Balochistan," Information Minister Fawad Chaudhry announced in his post-cabinet meeting press conference, added reports.
He as per reports said security forces had traced links of the terrorists and their handlers involved in the recent bomb blast in Lahore with India. Three lives were lost and 22 people were injured in the explosion on June 23 in Johar Town area of Lahore outside the residence of Jamaatud Dawa chief Hafiz Mohammad Saeed.
The minister was quoted saying that Punjab police and the Counter Terrorism Department (CTD) had jointly "exposed the network", adding that more details, including bank accounts, names of people involved and the banks in New Delhi through which money was transferred would soon be shared.
Insurgency in Balochistan
The minister said the government was ready to hold talks with the annoyed Baloch tribes to address their grievances and achieve permanent peace and progress in the province, reports said.
"But those having links with India and involved in unrest in the province will not be considered for negotiations," he added.
During his visit to Gwadar on Monday, Prime Minister Imran Khan had said he was considering holding talks with insurgents in Balochistan, adding that he had always planned that whenever his party came to power, it would pay attention to the province, reports added. (Dawn)