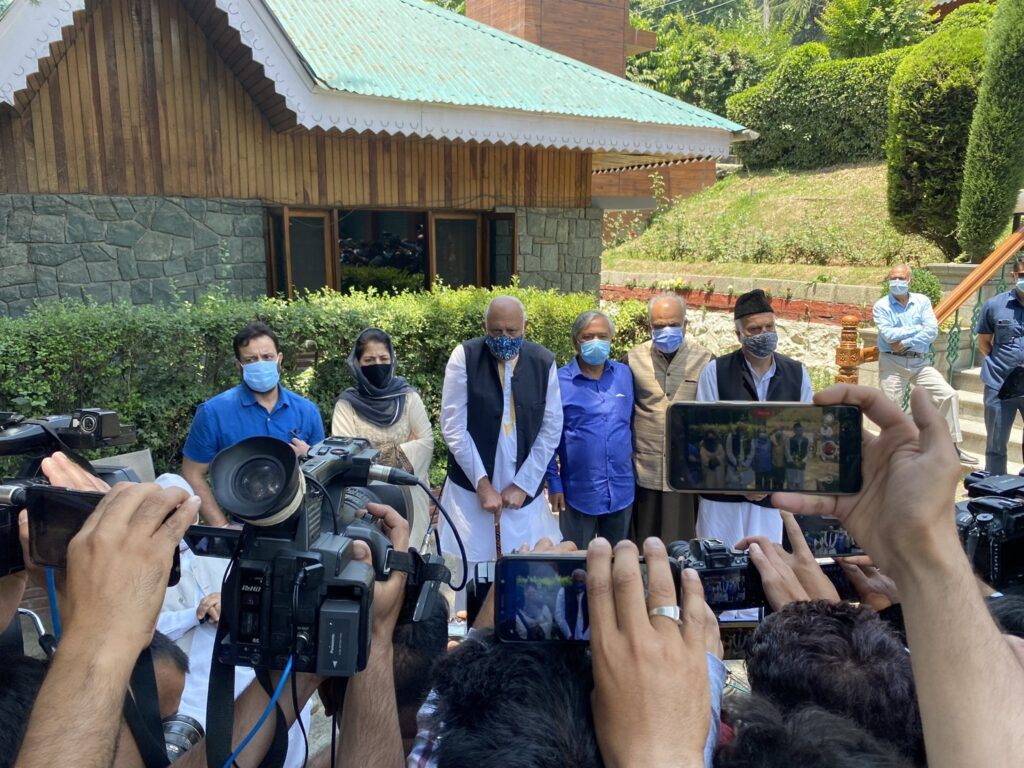 Srinagar, July 04: The People's Alliance for Gupkar Declaration (PAGD), an amalgam of several political parties of Jammu and Kashmir, on Sunday held a closed door meeting at Farooq Abdullah's Gupkar residence to discuss several issued including participation in delimitation commission. 
Sources said that the meeting was attended by PAGD president, Farooq Abdullah, vice-president Mehbooba Mufti, spokesperson Mohammad Yousuf Tarigami, Hasnain Masoodi and Muzaffar Shah.
They said that several issues were discussed including participation in delimitation commission, releasing of white paper and issues that emerged after all-party meeting, which was chaired by PM Narendra Modi in Delhi on June 24.
"It was discussed whether political parties, which are part of PAGD should participate in the delimitation commission on party basis or as PAGD constituents. The leaders also asked the PAGD committee, which was formed to prepare a white paper about BJP government's work done, to finalise it and make it public," they said.
They also that there were speculations about some differences between the leaders of PAGD, however, after today's meeting the speculations were put rest as there were no differences among these leaders.
Sources informed that issues that emerged after the all-party meeting, which was attended by these leaders, were also discussed.
They also said that PAGD spokesperson MY Tarigami would also address media tomorrow. kns