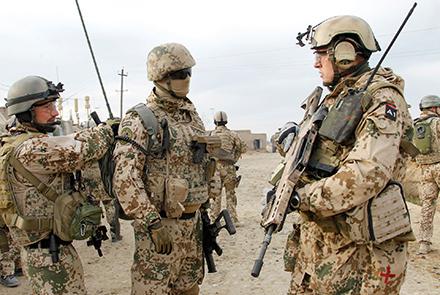 Germany's last troops left Afghanistan on Tuesday after nearly 20 years of deployment in the country, the German Defense Minister said Annegret Kramp-Karrenbauer, Tolo news reported.
The German defense minister said in a tweet that the last Bundeswehr soldiers "left Afghanistan safely" on Tuesday evening.
She thanked the more than 150,000 troops who have served there since 2001 and said that "they can be proud of this mission."
According to AP report, the German military said that the last troops were on their way home via Tbilisi, Georgia, and that Brig. Gen. Ansgar Meyer, the last commander of the German contingent, was on board an Airbus A400M aircraft bringing them home.
NATO agreed in April to withdraw at least 7,000 of its troops from Afghanistan.
"Our last troops left Afghanistan this night after almost 20 years and are on their way home," the German defense minister said quoted by Reuters.
At the time, Germany had around 1,100 troops here in Afghanistan.
Fifty-nine German soldiers died in Afghanistan, 35 of them killed in combat or as a result of militant attacks, making it Germany's deadliest military mission since World War 2, according to Reuters report. (Tolo news)