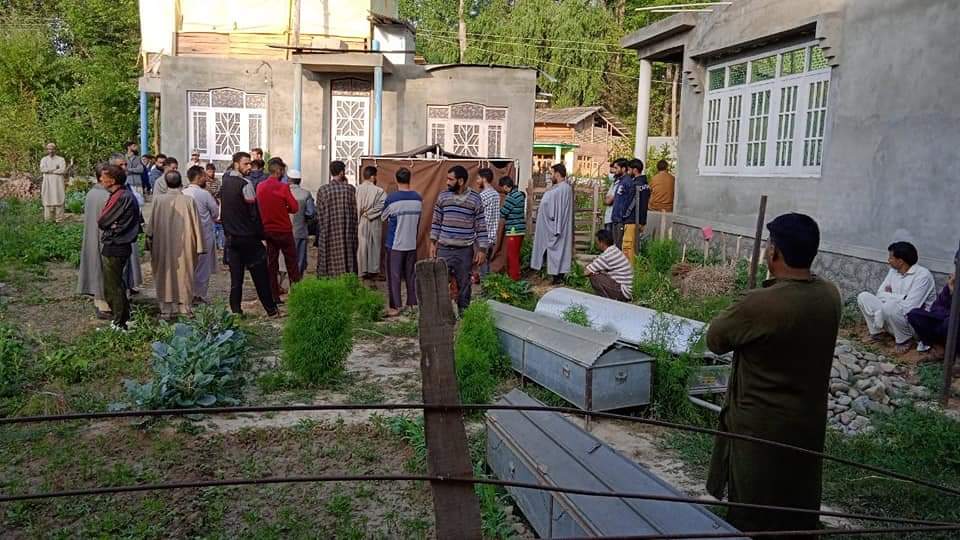 Srinagar: Another family member of a cop, who was injured after unknown gunmen attacked the family at his home in Hariparigam village of Awantipora in Pulwama district on Sunday late evening, succumbed to her injuries.
An official said that unknown gunmen attacked the cop, identified as Fayaz Ahmad, at his home. He died on the spot while his wife and daughter were critically injured in the attack.
He said that the trio was rushed to a nearby healthcare facility where the cop was declared brought dead while as his wife and daughter were shifted to Government Medical College (GMC) Anantnag for further treatment.
At GMC Anantnag, his wife identified as Raja Banoo, 48, succumbed to her injuries while as his daughter identified as Rafia Jan, 25, was shifted to Sher-i-Kashmir Institute of Medical Sciences (SKIMS) in Soura Srinagar for advanced treatment, the official said.
He added that Rafia also succumbed to her injuries at around 4 a.m. on Monday at the hospital.
He added that a case has been registered and further investigation has been taken up.
Earlier this month, militants killed two off-duty policemen in Srinagar in two separate attacks, including an inspector of the Criminal Investigation Department.
"I strongly condemn brutal terrorist attack on SPO Ahmad and his family at Awantipora. This is an act of cowardice and perpetrators of violence will be brought to justice very soon," Lieutenant Governor Manoj Sinha said. (with inputs from kno)