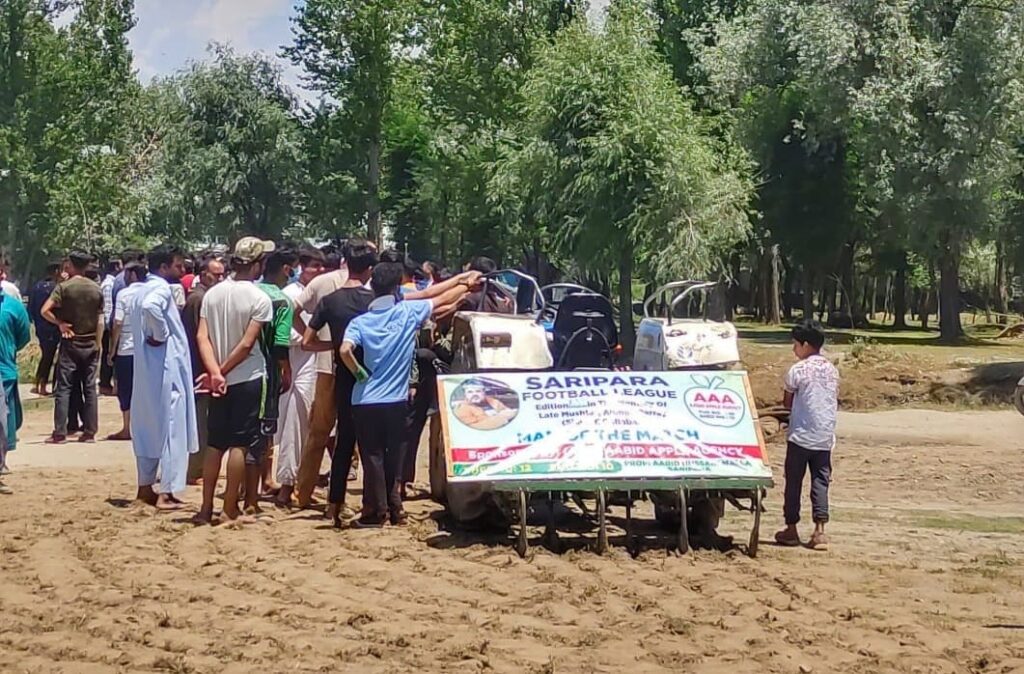 Baramulla, June 22 : Dispute over land, miscreants on Tuesday morning dug a playground in an intention to destroy its nature of importance, at Saripara village of Rafiabad in north Kashmir's Baramulla district with local populace seek authorities intervention to sort out this decades-old land dispute.
Reports reaching said, that some miscreants on Tuesday early morning dug a playground located at Saripara village of Rafiabad in Baramulla.
Locals staged a peaceful protest over the move and demanded stern action against the miscreants involved, it added.
According to the sources, the land (playground) is having in dispute for decades whether it's state land or owned.
Mushtaq Ahmed, a resident while talking with the correspondent said that, people of Rohama village claim their land but it is yet to be proved whether it's their owned or government land.
To engage local youths in sports and not in drugs which is common nowadays, this land was being designed like a playground, but unfortunately, some miscreants do not want so and are doing mischievous acts always, Mushtaq added.
Aijaz Ahmed, local youth and a member of the local sports board said, some mischievous elements dug the playground using tractor and men force.
If police and other concerned departments would have not reached on time, "the matter could have been worsened as there were the high possibility of clashes between two neighboring villages", he added.
However, Station House Officer (SHO) Dangiwacha when contacted told, us we have taken cognizance of this incident and the matter is being looked into.
Meanwhile, despite repeated attempts, Tehsildar Rohama did not respond to the calls from this correspondent.