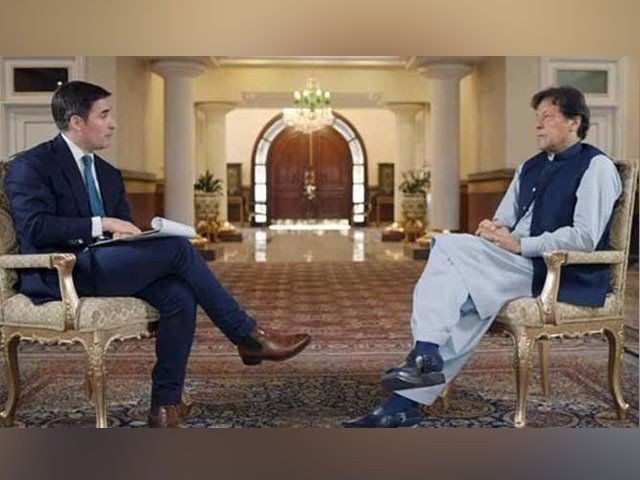 Islamabad: Prime Minister Imran has categorically rejected that Pakistan will host bases for the Central Intelligence Agency (CIA) or the US armed forces once the withdrawal of NATO forces is completed from war-torn Afghanistan, the Express Tribune reported. 
As the United States prepares to end its longest foreign war in history, it is exploring options to maintain its military and intelligence footprint in the region as part of its contingency plan to deal with the possible resurgence of terrorist groups, reports said.
One of the options is to seek bases in the neighbouring countries of Afghanistan where it can ensure surveillance through the skies and even use drones to take out targets, added reports.
"Absolute not," said the prime minister of Pakistan when asked by a journalist if he would allow CIA bases in Pakistan to "conduct counter-terrorism missions against Al Qaeda, ISIS or the Taliban" during an interview.
The journalist, seemingly surprised by the prime minister's blunt reply, said "seriously?"
"Absolutely not," said the premier once again and added that "there's no way we will allow any bases or any sort of action from Pakistani territory into Afghanistan".
"Earlier in June, US National Security Adviser Jake Sullivan confirmed that the United States had discussions with Pakistan in the military, intelligence and diplomatic channels to make sure that Afghanistan never again becomes a base from which terrorist groups would attack the US."
Sullivan made the remarks at a press briefing in response to a question on the US' willingness to have a drone base in Pakistan, reports said.
Federal Minister for Information and Broadcasting Fawad Chaudhry according to reports also made it clear that giving military bases to the United States for future US operations in Afghanistan is out of the question, saying that no negotiations are in progress with anyone for giving any base.
A senior government official while requesting anonymity told ET earlier that there was no question of allowing the US to set up any bases in Pakistan, reports said.
"We are absolutely clear … 'NO' US bases on our soil," the official added.
When asked whether the US could use any pressure tactics to convince Pakistan, the official explained that Washington had no more enjoyed "the kind of leverage" it had in the past, added reports.
He, as per reports, said the US had long suspended the military and security assistance as well as Coalition Support Fund (CSF). In the past, the US did use this as a bargaining chip. "Now, the US is left with fewer options such as keeping Pakistan in the FATF grey list. Rest, it has no more options," the official explained.
The reason Pakistan is opposed to allowing any US military footprint on its soil stemmed from both domestic backlash as well as for strategic reasons. (express tribune)