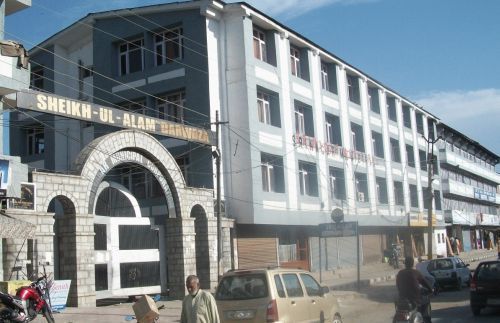 Srinagar, June 19: Corporator Zadibal, Tanveer Pathan today parted ways with Srinagar Mayor Juniad Azim Matuu. Pathan- who was considered a close associate of Srinagar Mayor alleged that incumbent Mayor 'failed' to deliver goods.
"I quit and parted ways with the Mayor because there is rampant corruption and scams. Mayor is least interested in the development of Srinagar city," Pathan said.
He said Mayor is supposed to call at least 4 session in a month to discuss developmental plans for Srinagar city but unfortunately the agenda of these sessions always remain election process. "Every week there are elections. Time is being wasted over the immaterial issues. Nobody talks about development of the city," Pathan said.
"I am unhappy and disgusted the way things go on in the SMC. Illegal constructions galore across Srinagar city while a Corporator has no forum to raise important issues. When every session is called to discuss elections, where the issues related to development will be discussed," he questioned.
Tanveer Pathan lamented over his participation in a protest against Joint Commissioner Planning. "The present JCP is an honest, dedicated and people friendly officer. There are some power mongers in the Corporation who are misleading others about the Joint Commissioner Planning.
Pathan also claimed that every election in the Corporation is being rigged. "As for my memory goes, only the election for the nomination of 4 executive members was fair, rest were rigged and coerced," he said adding that there is no accountability.
"I want to work for the people who elected me. I parted ways with Mayor for my people," Pathan said. knt