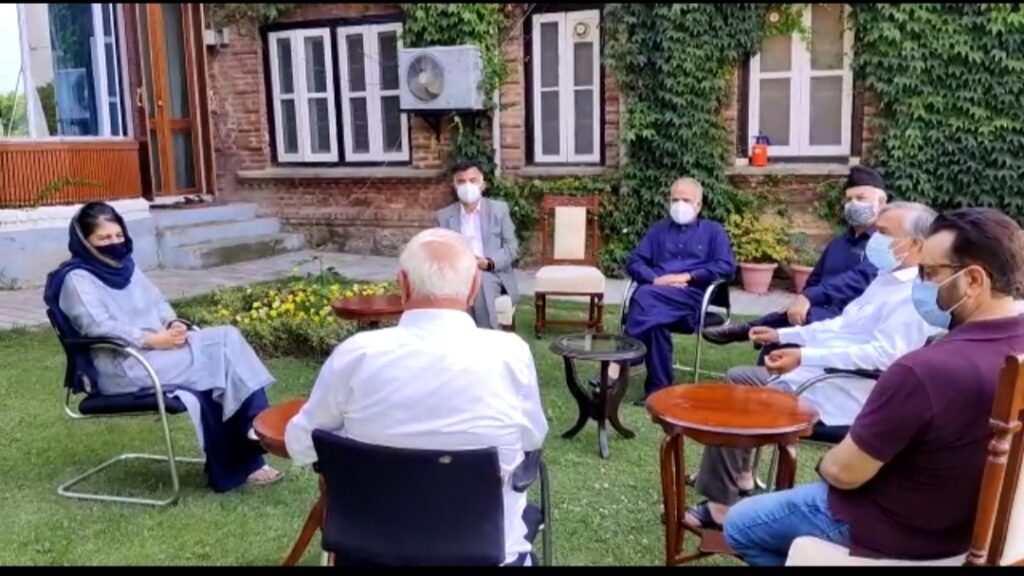 Srinagar, June 19: Various political parties are expected to participate in the meeting called by Prime Minister Narendra Modi on Thursday in New Delhi.
Peoples Democratic Party will take a final decision in this regard on Sunday while Congress and Apni Party said they have not received any formal invitation yet they will participate if invited by the Prime Minister.
BJP Jammu Kashmir President Ravinder Raina said that the party has received a formal invitation from the Prime Minister's Office and they will participate in the meeting to be held on 24 June.
National Conference leaders were tight lipped and didn't agree to comment over the issue.
Spokesperson PDP, Suhail Bukhari said that the party has not received any formal invitation for the meeting but added that party president Mehbooba Mufti has received a phone call from New Delhi and she has been invited for the meeting.
"The party president will preside Political Affairs Committee meeting on Sunday in which a final decision with regard to participation in the meeting will be taken," Bukhari said.
Jammu Kashmir Apni Party leader Rafi Ahmed Mir said that his party has also not received any invitation yet but he added that it is a good sign if the meeting will take place and his party will participate in it. "There are various vital issues related to protection of land and jobs, economic recession that need to be addressed," Mir said.
Congress party leader Chinni Singh said that the party will take a decision in this regard if it receives any invitation.
Engineer Rasheed led Awami Itihaad Party spokesperson Sheeban Ashai categorically said that AIP will not participate in the meeting. He said BJP led government illegally and unconstitutionally abrogated Article 370 and under these circumstances any meeting with BJP is impossible. He also questioned the conviction and rectitude of Peoples Alliance for Gupkar Declaration saying the PAGD leaders are finding an opportunity to get politically accommodated.
Pertinently, it will be the first political engagement since the Centre stripped the region of its autonomous status. knt