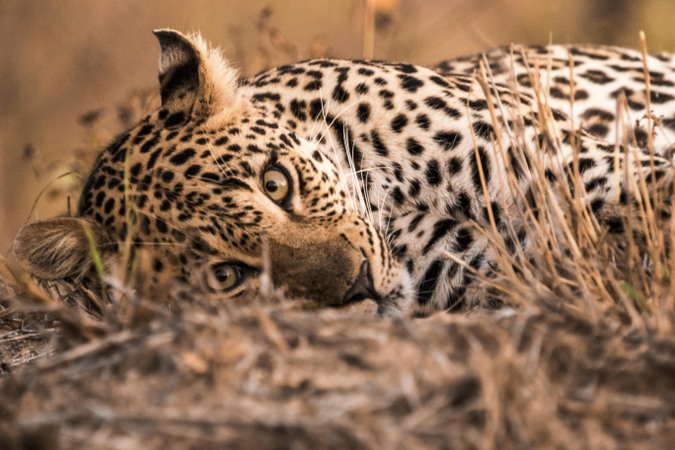 Budgam, Jun 16: A day after the leopard, who mauled a 4-year-old girl to death was caught, the wildlife department has launched search operations in other areas of the Budgam district following the reports of the presence of leopards. 
An official from the wildlife department said that the team on Wednesday reached Beerwah area of the district to create an awareness and to set traps to catch the leopard that were spotted by locals in the area.
He said that the department will continue its search so that no untoward incident would get repeated.
"We have also set cages, cable traps and camera traps in the Kralpora area Chadoora area where locals have spotted the leopard earlier," he said.
He said that they are visiting the Chararisharief area on Thursday where they have earlier spotted a leopard and have set up a cage.
"Nowadays animals do not need to live in the forest because local residents have planted so many trees and they don't even clean or cut its branches which become a shelter for these animals," an official said.
Meanwhile, District Forest Officer (DFO) Budgam said that the work is going on a war footing basis on the 160 kanal of the nursery and more than half of the fallen trees were removed from the nursery while 40 percent of thinning and branch cutting has also been completed.
"Work for thinning and branch cutting is also under process at the DC complex nursery where the leopard who mauled a 4 year old girl to death was caught alive by the wildlife department," he said.
He said that the forest department will make a DPR which they will send to the government to release funds for fencing of the nursery.
"The area has been properly sanitized at every hotspot including Ompora nursery and DC complex residency by officials to prevent any untoward incident in the future," he said.
All the developments are taking place since June 3 when a four-year-old girl was mauled to death by a leopard. At least 60 officials from the wildlife, forest protection force, and other concerned departments were camping in Budgam district especially in the nursery area to track down the movement of animals to catch it. kno