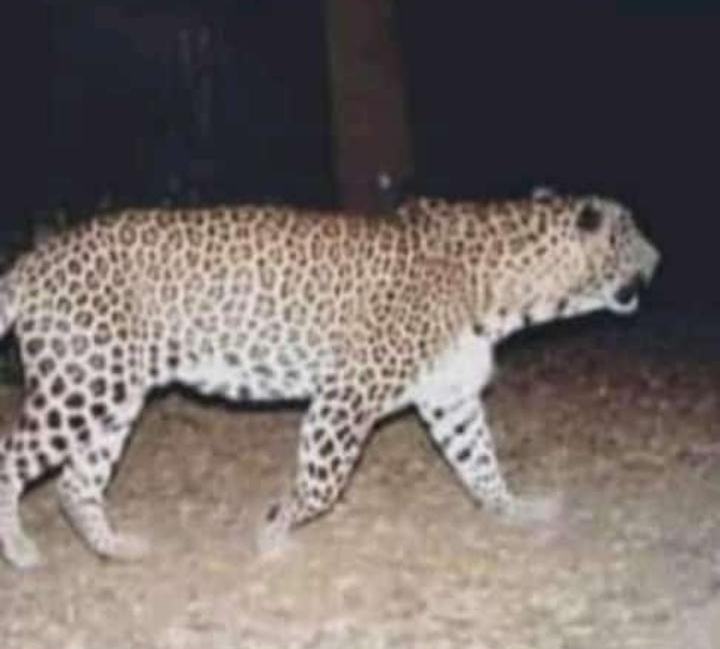 Srinagar, Jun 12: The hunt for the wanted man-eater leopard in Ompora area of Central Kashmir's Budgam district is turning out to be one of the most challenging task for the wildlife department who pressed in drones to track the movement of wild animal on Saturday.
Officials said that at least 60 officials from wildlife department, forest protection force (FPF) and other relevant departments are camping in Ompora since past ten days to track and catch the leopard who mauled four-year-old girl to death on June 3.
"This time, the hunt for leopard who killed the four-year-old girl on June 3 at Ompora, is turning a major challenge for us. But tracking the animal is not impossible," WildLife Veterinarian, Dr Umar Nazir said. Dr Umar has been camping in Ompora for the past ten days and is supervising the "hunt for man-eater leopard."
He said that 60 officials of wildlife and other concerned departments are camping in small teams at various locations using all means to trace the leopard. "We have identified ten hot-spots where there is a possibility the leopard may come. Special traps and cages have been set up to catch the animal. Officials are carrying tranquilizers and other weapons to deal with the animal," Dr Umar said. He said today, wild-life department with the active support of forest protection force personnel and other experts, pressed in drones to trace the "possible track" being used by the wanted leopard.
"The process is becoming time consuming given the fact that nursery is very dense due to plantations etc. But the forest department has started pruning and cutting of trees which will ultimately help us locate the leopard," he said. Asked whether it is turning out to be the most difficult case for the wildlife department, Dr Umar said: "The hunt for the wild animal is turning out to be challenging given the dense forest cover of the nursery. Maybe in the next 10 to 15 days, we will be able to catch the animal."
On June 3, a four-year-old girl was mauled to death by the leopard in Housing Colony, Ompora area of Budgam district. The incident triggered a wave of panic across the area forcing the wildlife and forest department to issue an advisory asking people of the area not to allow their children to go out of their houses in morning and evening hours. The advisory had also stressed on avoiding keeping pets at homes and disposing solid waste and kitchen waste in a way that it shouldn't attract stray dogs. Experts believe that easy availability of food for stray dogs and keeping pets at homes are major attractions for the wild animals like leopards and bears to enter into residential areas. kno