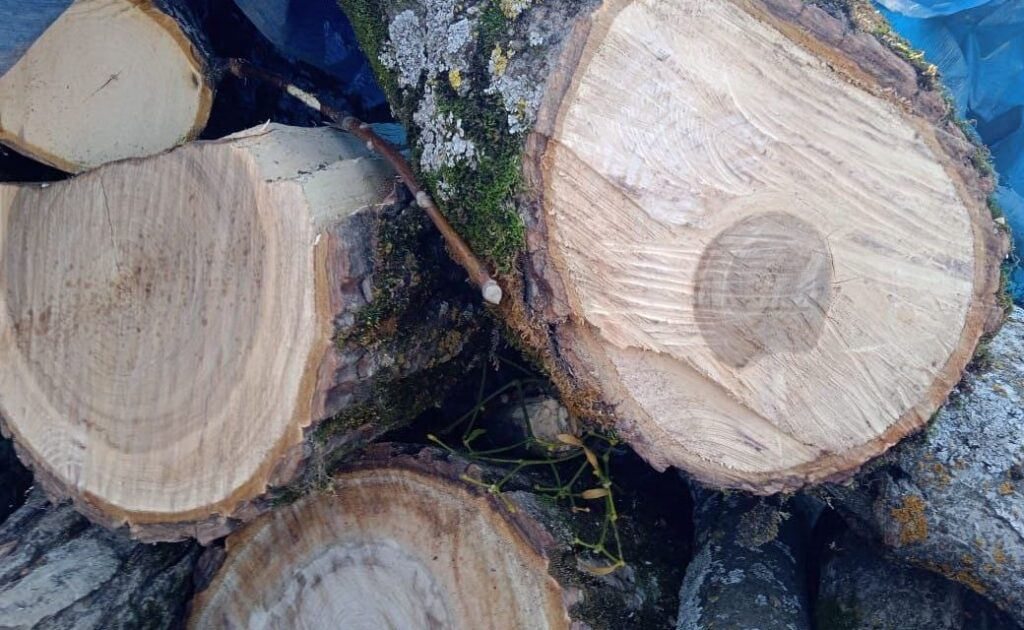 Baramulla, Jun 3: Jammu and Kashmir Police in Baramulla said to have recovered a huge quantity of walnut timber from Wanigam and Palhallan areas in this North Kashmir district on Wednesday last.
The district police said that; "On June 2, 2021 at about 1400 hrs it received information through reliable sources that some persons of Palhallan have cut down five green walnut trees at Awran Palhallan."
Accordingly, it said, a police party of police post Palhallan was rushed to the spot. 'However before the team reached, the involved persons managed to flee leaving behind all the walnut timber, which was seized by the party.'
To this effect, a case has been registered against three persons identified as Jan Mohd Sofi, a resident of Dar Mohalla Palhallan, Ghulam Mohd Naikoo and Ab Rashid Naikoo, both residents of Naik Mohalla Palhallan and a manhunt started to arrest the trio, it said.
Similarly, in an action undertaken by Police Station Kreeri one person namely Mohd Ayoub Khan a resident of Wanigam Bala Kreeri involved in felling of a green walnut tree has been arrested. The walnut timber has been seized and a case registered under relevant sections of law, it further said. gns