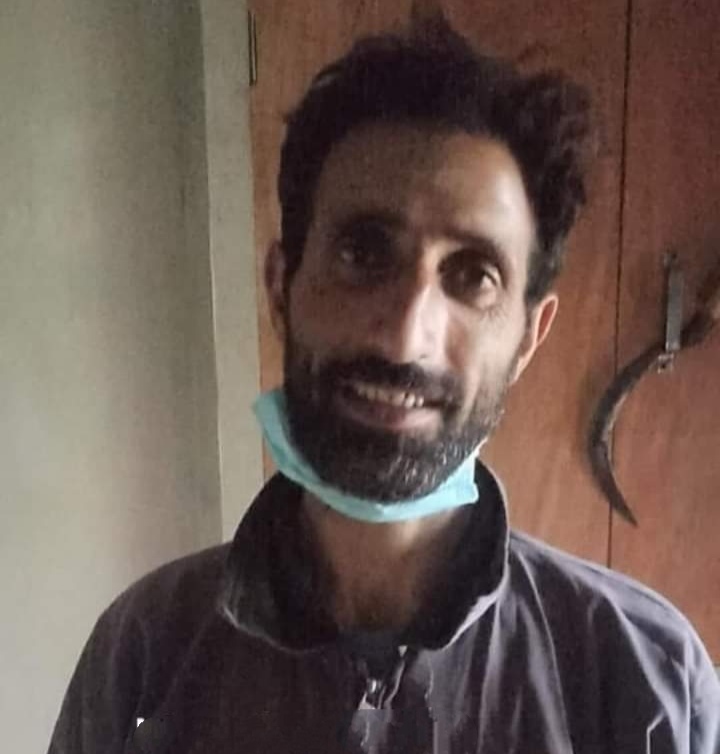 Srinagar, June 03: A man who had snatched weapon from police personnel during questioning and locked himself in a room inside SOG camp in Tral area of south Kashmir's Pulwama district has been killed in a gunfight, officials said on Thrusday.
They said that individual's family including his mother was brought to the spot to persuade him to surrender.
Instead, they said, he continued to fire from inside the room. "This morning the fire was retaliated, leading to his killing, " Inspector General of Police Kashmir Vijay Kumar said.
The top police officer of Kashmir said that ample opportunities were given to him but he defied them.
The individual has been identified as Mohammad Amin, brother of a militant who was killed in 2019.
Amin, himself a former militant who was released in 2003, had snatched weapon from a policemen during questioning in the camp yesterday. In the initial fire by him, police said, a cop was injured. Later he locked himself in the room inside the camp.
He fired few rounds from inside even as various attempts were made to make him surrender. Even his family was brought to the spot but to no avail, the police said. gns
FAMILY VERSION: Zahoor Ahmed Malik, brother of slain Amin, alleged that police had raided their house last week but his brother wasn't present there.
"Three days after the police raid, we presented Amin before DySP with a promise that he will be back home within three days," Zahoor said. He said that a few days ago, he went to see his brother and was shocked to see his knee and wrist was broken. "My brother told me that he was beaten and tied to a chair after which his wrist and knee were broken," alleged Zahoor.
On Wednesday, Zahoor said that they got a call at 4 pm from police station. "We were told that Amin has snatched the weapon. We took our mother who is depression patient and is not able to hear properly as she has received bullet injury in the past and has also lost her son in 2019, to persuade Amin to surrender," Zahoor said, adding that "my mother made several appeals to Amin and told us that she wasn't able to hear whether Amin was responding or not."
Later, Zahoor said that he was told  by police men at police complex Tral that they are persuading his brother and by morning he will be back home. "In the morning, we came to know that he has been killed. Irony is that we were not even allowed to have his last glimpse. His body was taken to unknown location," Zahoor said, adding that "the entire incident must be probed impartially." He said his brother was an active militant who surrendered in 2003. "Since his surrender he was never called for questioning as he was earning his livelihood by going for daily labour work." Zahoor said his brother left behind his wife, two sons aged 14 and 7 years. kno