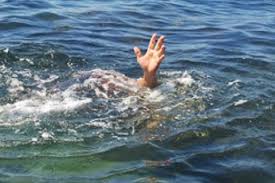 Srinagar, May 31: Much to the shock of the pedestrians, a youth after alighting from a cycle, jumped into the river Jehlum at Cement Bridge here in Qamarwari area of Srinagar city on Monday. 
Eyewitnesses said that a youth was riding on a cycle when he suddenly stopped on the Cement Bridged, alighted from it and jumped int the river.
People gathered on the bridge shortly after the incident. Police rushed to spot while some locals unsuccessfully tried to retrieve the body.
A police official said till the body is fished out from the river, the victim can be identified from the cycle he has left behind.