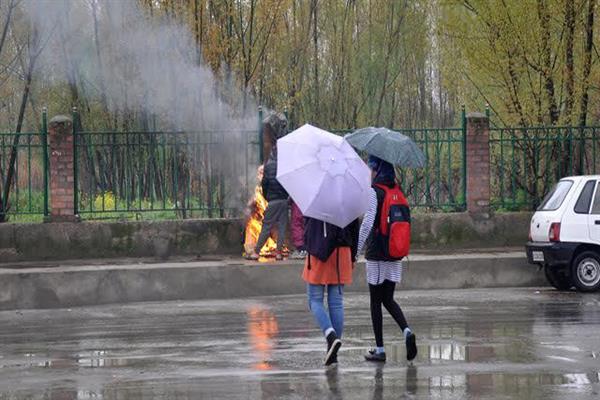 Srinagar, May 20: With most parts of the Valley receiving frequent rainfall from the last couple of weeks, the local Meteorological department here has informed that the previous month, April, was coldest after 2006.
It also stated that the Union Territory of Jammu and Kashmir has recorded deficit rainfall of 27 per cent in the ongoing season.
Divulging the details Director Meteorological department (MeT), Sonum Lotus informed that it was cold April after 15 years.
The coldest April in the last two decades was in the year 2006, he informed.
Sharing the details further, Lotus said that the lowest temperature in April, 2021 was recorded on 3rd of the month at 2.6 degree Celsius. He further informed that in 2006, April 13 had recorded the lowest temperature of 2.2 degree Celsius.
Lotus added that on April 02, 1995, the lowest temperature was recorded at 1.1 degree Celsius, which was coldest since 1980.
Director MeT also informed that 1.6 degree Celsius temperature was recorded on April 01, 1996 as well.
Furthermore, the MeT spokesman while sharing the details said that Jammu and Kashmir has so far recorded 27 per cent deficit rainfall in the ongoing season.
He said that Srinagar, the summer capital of the Union Territory has received excess rainfall of 46 per cent while north Kashmir's Kupwara district recorded three per cent rainfall.
Meanwhile, MeT officials said that prevailing weather conditions would improve from evening while the weather would remain mostly dry on Friday and Saturday. kno