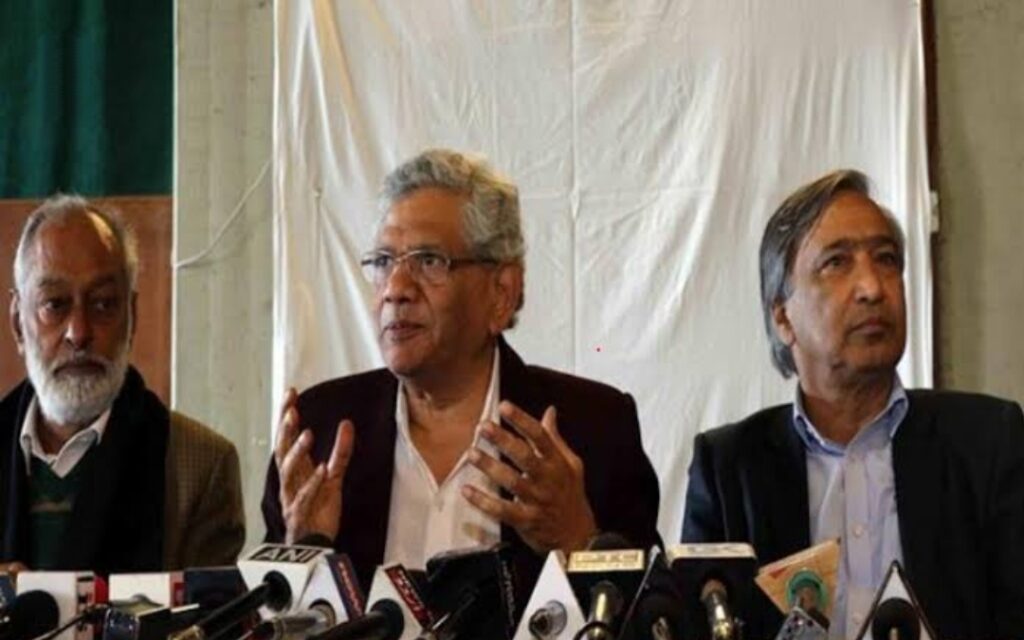 Srinagar, May 12: Demanding immediate financial assistance for labourers, daily-wagers, artisans and other people affected with frequent lockdowns in the last almost two years in Jammu and Kashmir, CPI (M) Secretary Ghulam Nabi Malik Wednesday said Covid-19 crisis have made the survival of economic weaker section of the population difficult.
"The artisans working in J&K constitute a considerable percentage of total employment in the region. COVID-19 lockdown has made the survival of thousands of families who are dependent on the handicrafts sector difficult. People are eking out a tough existence in Kashmir. Daily wagers are not able to find work to feed their families. Thousands of businesses can't pay their staff or keep them on their rolls," Malik said in a statement.
He said thousands of labourers from the region, who used to go to Himachal Pradesh, Punjab, Haryana, Delhi, Rajasthan, UP and other places during the winter months to find labour work, couldn't go last season due to the COVID pandemic.
"People associated with handicrafts, who had gone to West Bengal, Goa and other states during the winter had to stay back this time. Similarly people associated with the tourism and transport industry are finding it hard to earn livelihood since August 2019 as there have been hardly any working days available," Malik said.
ASHA's under NHM, Anganwadi workers and helpers, Mid-Day Meal workers, CPWs, MGNREGA employees, contractuals, construction workers, need based, seasonal, casual Labours, daily wagers are without wages for months and the current lockdown has worsened their financial problems further.
With lakhs of people in the unorganised sector staring at loss of livelihood, there is a need to increase the working days under the Mahatma Gandhi Rural Employment Guarantee scheme (MGNREGA) from the existing 100 days to 200 days. A fund to extend financial assistance to all workers in the informal and unorganised sectors, whose livelihood is affected besides a moratorium on bank loans for a year for small and medium enterprises and retail traders, is the need of the hour.
The public distribution system (PDS) should be expanded to cover all essential commodities. Free ration through PDS to people, including people living below poverty line must be provided in this hour of crisis.
Similarly, there is a need to ensure availability of fertilizers, pesticides for farmers amid current lockdown. The government should keep in view that the summer crop is not only a key crop cycle for farmers but is equally important for the growth of Jammu and Kashmir's economy which largely depends on the agricultural and horticulture sectors. A mechanism must be put in place to ensure that farmers carry on their activities without any hindrance.
The specific impact is on the poorest and most vulnerable sections as they are bearing a disproportionate part of the lockdowns and must be looked into immediately. A cash transfer of Rs 7,500 per month for all non-income tax paying families must be announced immediately.