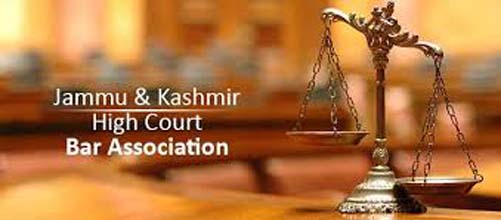 Srinagar, May 12: Threatening to abstain from court work in case functioning of the courts are not made effective, Chairman High Court Bar Association Advocate Nazir Ahmed Ronga has appealed to Principal District and Sessions Judge, Srinagar to make the virtual mode of hearing effective.
In a communique Nazir Ahmed Ronga has said that numerous complaints from lawyers have been received by Bar Association regarding ineffective functioning of courts which has annoyed their clients and accordingly adversely effected their livelihood.
"The virtual mode of hearing is not properly and effectively taking place. Clerks are not responding repeated calls from the leading Advocates. In this regard already number of meetings with your good-self were conducted but without any proper redressal to the grievances projected by the lawyers. Kindly direct all the Hon'ble judicial officers and their staff to make the virtual hearing meaningful, purposeful and effective one."
Chairman High Court Bar Association further states that the grievances projected by the lawyers are well founded and needs immediate redressal otherwise Bar will be compelled to abstain from attending the courts.
"Hope that your good- self will do the needful on priority basis before the situation turns ugly. It may not be out of place to submit that the matter is being brought to the notice of the Chief Justice and Hon'ble Administrative Judge as well for providing the additional facilities to the District Court, Srinagar in order to meet the requirement." knt