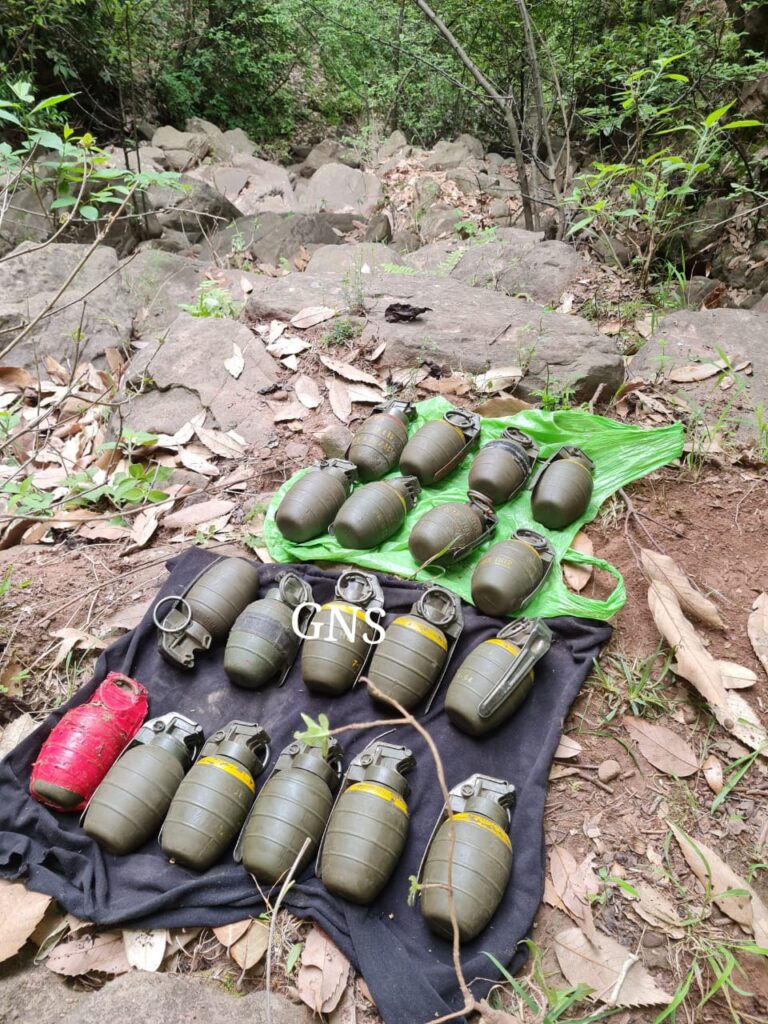 Poonch, May 9: Nineteen grenades were recovered by police and security forces in Poonch district, officials said.
They said Poonch police and army's 16 RR, based on intelligence reports, launched an operation in Phaglain Surankote and recovered the grenades concealed in natural hideout.
A police officer said hat by recovery of the grenades, possibility of using them against forces has been pre-empted.