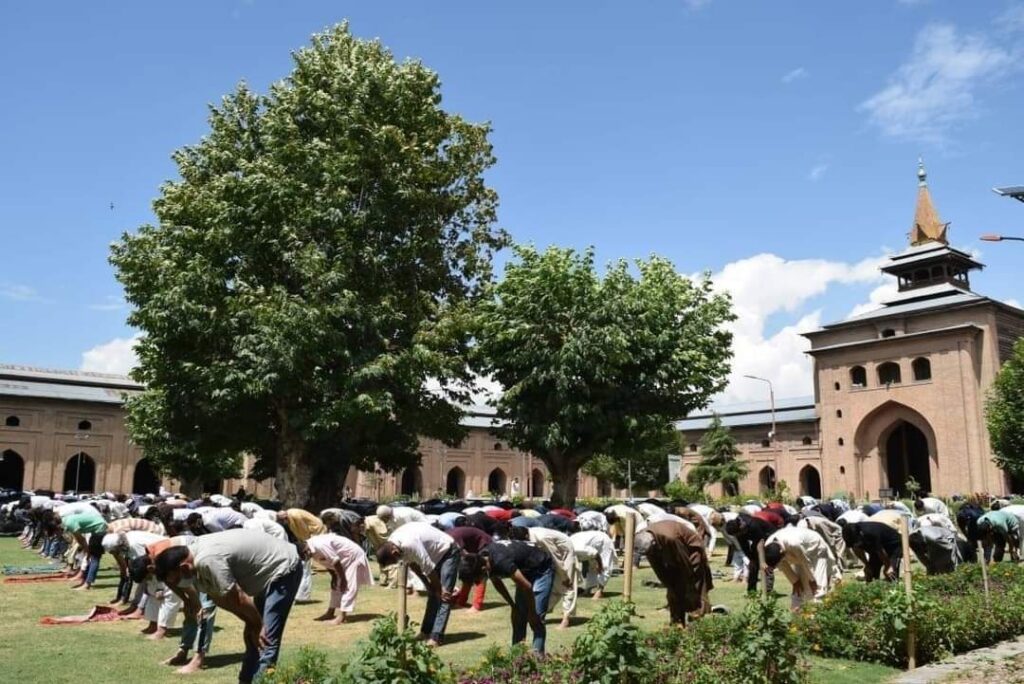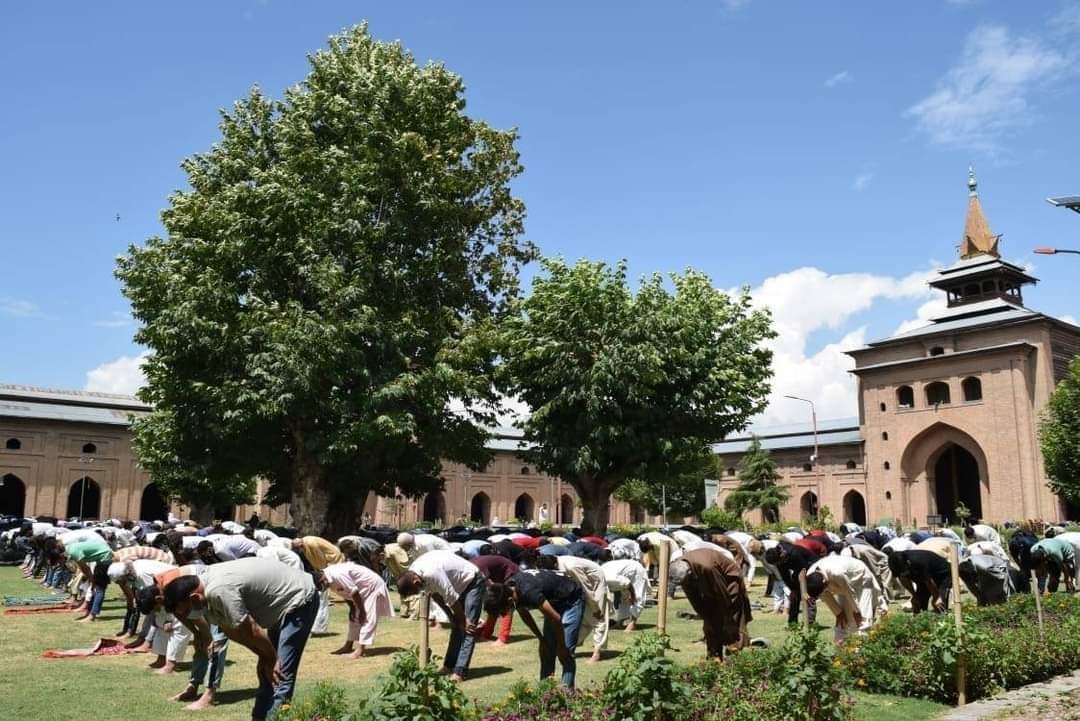 Srinagar, May 6:  No congregational prayers were held in historic Jamia Masjid, Hazratbal shrine besides other major shrines on Jumat-ul-Vida, the last Friday of the ongoing holy month of Ramazan.
However, reports  said that prayers with due reverence to covid-19 guidelines were held in local mosques.
Jammu and Kashmir Muslim Wakf Board had already announced suspension of celebrations and congregational prayers on Jumatul Vida at Masjids and Shrines affiliated to it, in view of threat of the coronavirus.
Aniuman Auqaf Jamia Masjid on May 6 also announced that Jummat-ul-Vida and Shab-e-Qadr programmes at the grand Masjid stand cancelled due to exponential rise in COVID-19 cases and lockdown which has been imposed in the wake of second wave of coronavirus.
The Anjuman in a statement had stresses upon the people to spend these holy occasions especially the last 10 days of Ramazan at their homes by holding special prayers, dhikr-o-adhkaar and manaajaat besides pray to Almighty Allah to grant us complete refuge from the deadly virus.
"The Anjuman stressed upon the people to religiously follow the COVID-19 SOPs and guidelines saying the priority must be to save lives and prevent the virus from spreading. The best way to do that right now is to stay indoors. It also reiterated its appeal to people to get administered with Covid vaccine."
It was for the second consecutive year that congregational prayers were suspended in the historic Jamia masjid and other major shrines in the Valley.
On normal times, Jumat-ul-Vida would attrack thousands of people as the largest congregation in Kashmir was held at Hazratbal shrine followed by historic Jamia Masjid. Similarly, large congregations would be held at other shrines and mosques across the length and breadth of the Valley.