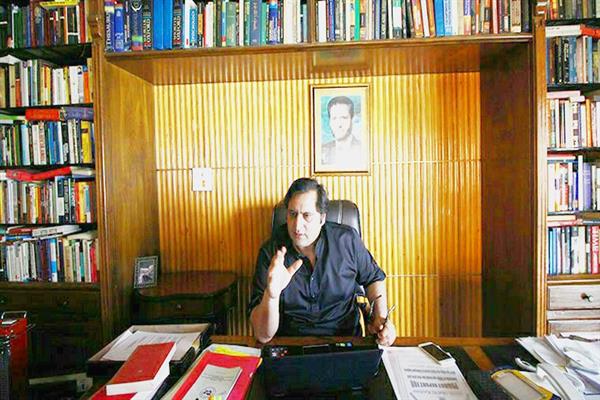 Srinagar: Minutes after incarcerated Hurriyat Chairman Mohammed Ashraf Sahrai breathed his last at GMC Jammu, Sajad Gani Lone while reacting on his death said that Sehrai sahab was a political leader not a terrorist. 
Lone in hiw back to back tweets said, "why did he have to die in incarceration and not at his home amongst his kin and loved ones. Have we become so weak that an old infirm dying person is a threat to the state. I am not being critical. But please introspect. Seharai Sahib was a political leader not a terrorist".
"Ashraf Sehrai Sahib passes away. A long political career comes to an end. Ashraf Sahib struggled all his life. A Jamaat ideologue. When I was 19 I bumped into him and He told me Tel ur father —kitney haseen hain terey lab ki galiyan dekey bemaza na hua.May Allah grant him Jannat".
"This is the irony of Kashmiri politics. Top quality politicians consumed by the conflict. The ideological versatility of Kashmir politics is a curse. A transparently honest politician spent decades in jail".