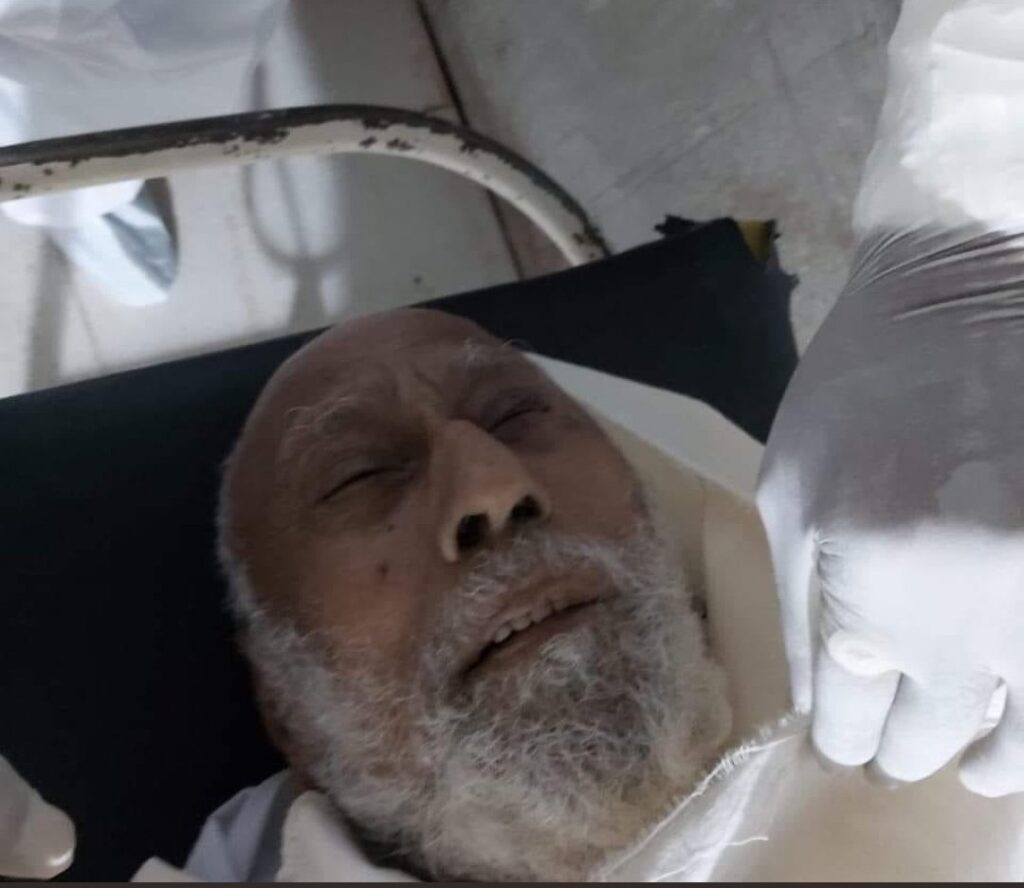 Jammu, May 05 : Tehreek-e-Hurriyat (TeH) Chairman Muhammad Ashraf Sehrai died in  Jammu after developing serious health problems on Wednesday.
The family of Sehrai said that an ambulance has been provided and the body will reach Kashmir probably midnight.
The family members said that the authorities have not allowed the funeral prayers at Srinagar and thus the last rites will be performed in Kupwara.
They said only 20 persons have been allowed to participate in the funeral prayers and performing last rites, adding that it has not been decided yet who will lead the funeral prayers. "Let's see who will be allowed to participate first," he said.
"The last rites including the burial will be performed till 10:00 AM tomorrow," the family members said.
WHO WAS SEHRAI…? 
Sehrai was born in 1944 in Tekipora village of Lolab area of north Kashmir's Kupwara district, completed his primary education in his hometown Tekipora and secondary education from Sogam Lolab High School in 1959.
Sehrai did his Bachelor of Arts (Hons) in Urdu from Aligarh Muslim University in Uttar Pradesh. He was fond of writing and his writings as well as poems were mostly published in different media outlets including 'Tulu', which he started publishing in 1969 from Sopore area of Baramulla district. The magazine being published by him was shut down in 1971.
Sehrai became an affiliate of Syed Ali Shah Geelani in 1959 and became his close aide and friend. He became the member of Jamaat-e-Islami in 1960 and was incarcerated for the first time in the year 1965 over anti-government activities after he delivered a speech criticizing Ghulam Mohammed Sadiq's government for repression of free speech and arrest of members of the Moh-e-Muqaddas Majlis-e-Amal.
After leaving Jamaat-e-Islami, Sehrai was appointed as Tehreek-e-Hurriyat's General Secretary in the year 2004 during its foundation. Later on March 19, 2018, he was appointed the acting chairman of Tehreek-e-Hurriyat after Geelani stepped down.
Sehrai was elected as Chairman Tehreek-e-Hurriyat for three years on 19 August by a margin of 410 votes out of a total of 433.
Sehrai had six children –four sons and two daughters. The youngest son of Sehrai, Junaid Sehrai joined militant ranks in March 2018 and was killed on May 19, 2020 in an encounter by the government forces in Srinagar.
In July 2020, he was arrested under Public Safety Act and was serving imprisonment in district jail of Udhampur. His health deteriorated on May 04, 2021 following which he was subsequently admitted at Government Medical College, Jammu where he died today.