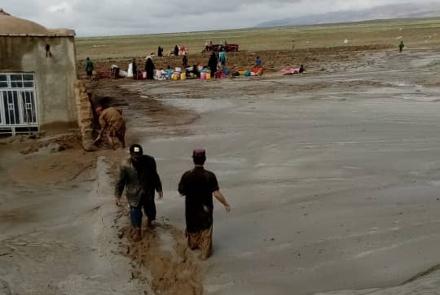 Kabul: Local officials said that 22 people were killed in flash floods following heavy rainfalls in two districts of the western province of Herat on Monday, the Tolonews reported. 
The incident happened in the Rokha village of Adraskan district and in Obe district in the province, Herat governor's spokesman Jailani Farhad said, reports said.
"He said that four children, a woman and five men are among the victims of the incident."
He said that 12 people were killed in Adraskan and 10 more were killed in Obe district, reports said adding the floods also destroyed dozens of hectares of land and have killed dozens of cattle, Farhad said.
Local officials said that the Obe and Karokh districts of Herat also witnessed flash floods but there is no information about their possible damages, reports added.
Most of Herat witnessed heavy rainfalls in the past two days. (Tolonews)