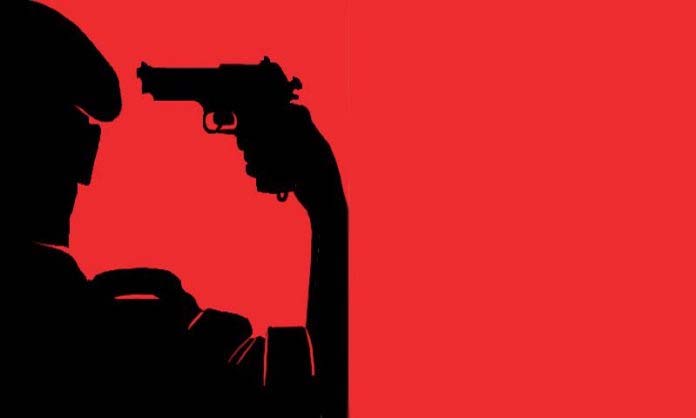 Baramulla, May 2: A soldiers shot himself dead after firing a bullet into his head using his service rifle. 
The soldier died on the spot.
Official sources said that soldier was posted at 59 Medium Regiment in North Kashmir's Barmaulla district.
He has been identified as Parveen Kumar.
Police in this regard have registered a case in taken up investigation.