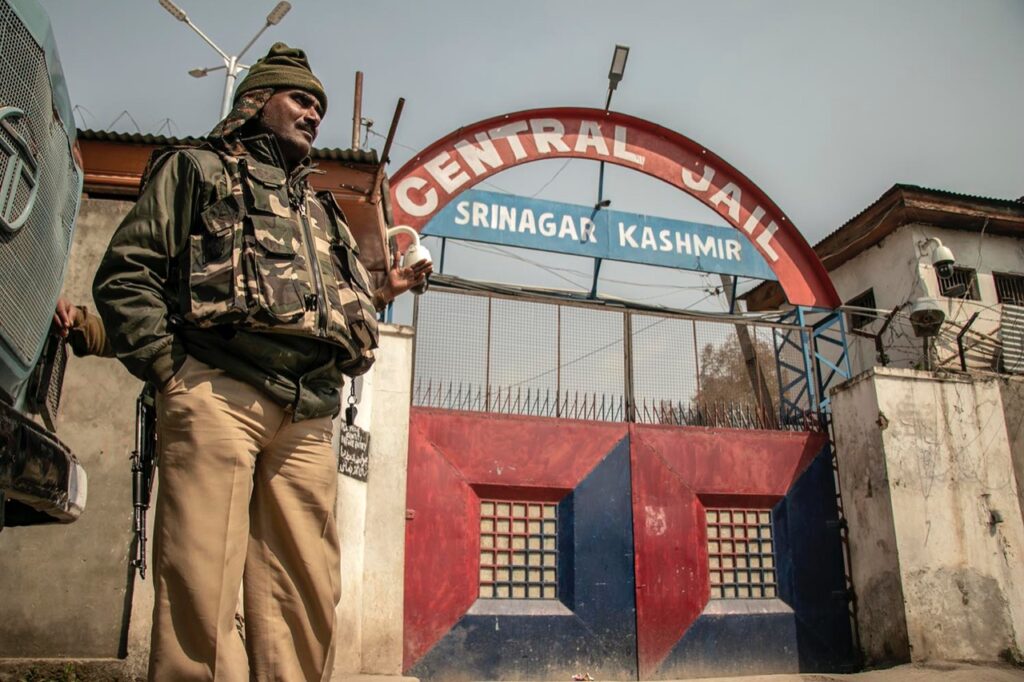 Srinagar, Apr 30: At a time when J&K is grappling with the Covid challenge with positive cases and deaths showing a spurt on daily basis, the UT's prisons department has a big reason to cheer as not a single prisoner lodged in 13 major jails of the UT has been found Covid positive so far.
The credit for this goes to the series of extraordinary steps taken by the J&K's prison's department headed by Director General Prisons V K Singh. Official figures suggest that in 13 major prisons of the UT, no prisoner has been found Covid positive. The J&K prisons department deserves applause for inmate friendly measures that have helped inmates to beat the Covid. The zero positive figure in J&K jails comes at a time when reports continue to pour in from New Delhi about many Kashmiri prisoners testing positive for the Covid.
"In 13 prions, there are 4550 prisoners lodged at the moment and none is positive for Covid," official figures reveal. "In Kotbalwal jail Jammu, there are 884 prisoners lodged at present and nobody is positive for the Covid. Similarly, in Central Jail Srinagar, there are 612 prisoners lodged at present, while 666 are lodged in district jail Jammu, 345 in District Jail Kathua, 474 in district jail Udhampur, 171 in District Jail Bhaderwah, 251 in District Jail Rajouri, 300 in District Jail Baramulla, 261 in District Jail Kupwara and 285 at District Jail Anantnag."
The figures state that there are 171 inmates at Special Jail (Correctional Home) Pulwama, 80 at District Jail Kishtwar and 50 prisoners are lodged at Sub-Jail Reasi.
There have been seven new arrivals to the various jails of J&K besides the previous figure of 206. The official documents available with the KNO suggest that there is no congestion in any of the prisons and the number of prisoners is less than the available capacity in all jails.
Director General Prisons J&K, V K Singh said that all new arrivals are being accepted only with Covid negative certificate. "In case of a Covid positive prisoner, he/she is being shifted to GMC with guard till the same comes Covid negative. Even negative cases on arrival are put under mandatory quarantine," he said. "We keep the immune system of inmates in good form by allowing inmates to talk to next of kins (NoKs), play cultural/sports, good sleep etc. Besides, every prisoner wears face masks, uses sanitizers while jails are being fumigated constantly."
An official of the prisons department said that in District Jail Kathua, a new arrival was first sent to GMC Kathua and then accepted for lodgment after submitting the Covid negative status.
Pertinently, in view of the 84-hour long lockdown in 11 districts of J&K UT including Jammu district, a program titled: "A tribute by names to the gallant team of Covid warriors" that was scheduled to be held on May 1, at 7:30 hours has been deferred. Fresh dates will be communicated in due course," an official of the prisons department said. He said that those invited for the program were Divisional Commissioner Jammu, Deputy Commissioner Jammu, Director Health Services Jammu and CMO Jammu, Municipal Commissioner Jammu. kno