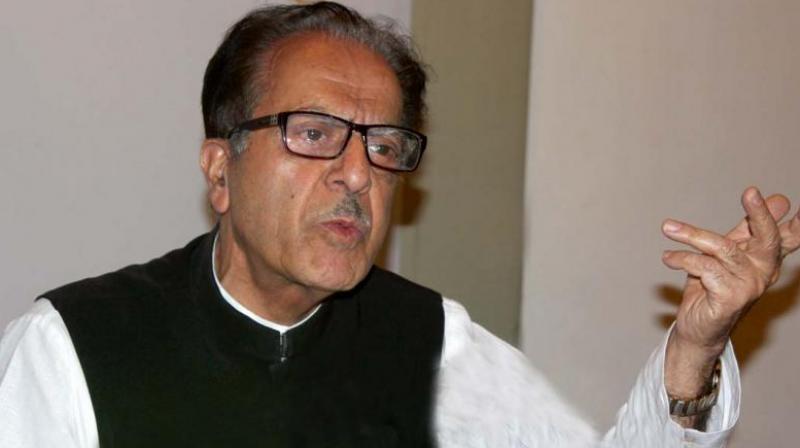 Srinagar 26 April: Former Union Minister Professor Saifuddin Soz, has said that it was heartening to know that Pakistan's famous Edhi Foundation has sought permission from Prime Minister Modi to enter India himself with his team of 50 volunteers with ambulances and para-medical staff to offer relief and render assistance for fighting the menace of Corona Virus.
In a statement, Soz said Chairman of Edhi foundation Faisal Edhi has explained that he would lead the volunteers himself and all supplies in respect of food and other requirements would be available with him and his team.
He has also explained in the letter that the only facility needed is that he should be permitted to enter and provide relief to the people.
Faisal Edhi has expected that the Indian Police might offer some assistance if it is needed, he said.
"I have a feeling that nobody would misunderstand Faisal Edhi in India, who has no interest in politics and he and his organization is now known at the international level for purely humanitarian activities," Soz said.
"I urge Prime Minister Narendra Modi to accept the humanitarian relief offered by the Edhi Foundation of Pakistan as this offer of relief has nothing to do with the Govt. of Pakistan or any kind of politics.
I also congratulate Edhi Foundation for its humanitarian gesture towards India".
Meanwhile, Faisal Edhi spearheads one of the largest charitable ambulance networks in Pakistan.
In the past, the foundation has been involved in several humanitarian efforts linked with India and Pakistan, including the return of deaf and mute girl Geeta who had been stuck in Pakistan for 15 years.
The offer from the Edhi Foundation comes shortly after Pakistani citizens lit up Twitter urging their Prime Minister Imran Khan to help India fight the Covid-19 pandemic."