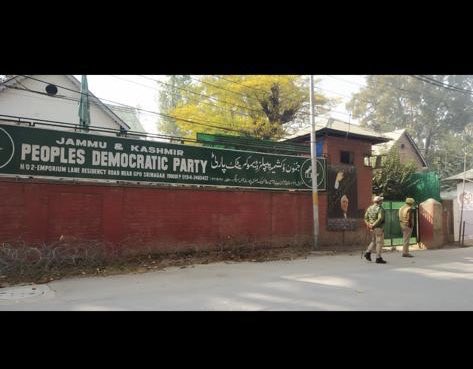 Srinagar, Apr 3: Even as Peoples Democratic Party (PDP) faces crisis of sorts, the party is learnt to be grooming younger faces to create an alternative leadership and fill the vacuum created by the recent exodus of top members.
Sources said that president Mehbooba Mufti is revamping the party's organizational structure by bringing wholesome change.
The party is set to put up new faces in many constituencies and is considered imperative after Centre stripped the former state of its special status and downgraded it into two Union Territories. By bringing political debutants, they said, the party wants to tap "democratic space which is still intact."
Youth remains the driving force and the party has felt that there was lack or inadequacy in the particular space, they said. Political veterans keep calling for millennial to join their political parties in public events but a very few young names are registered.
Even if the young guns do join politics, the chances of them representing their party in Assembly or parliament are low due to the presence of "more experienced" candidates waiting in line for the ticket, and those who do, are either carrying some kind of legacy or coming from an influential background, they said.
Nonetheless, it is their potential and attitude that makes a difference to public approach towards them.
In the last several years, world over many dynamic youngsters have become the "voice of the nation" by addressing sensitive issues, the sources said.
PDP is going to take credit to put more new young faces for future politics including few from political family back ground, the sources said.
The new faces are expected from many constituencies including Kulgam, Shopian, Barmulla, Sangrama,Kupwara, Ganderbal, Rafiabad and Uri etc, they added.
A PDP leader who wished not to be named said that "these new faces in PDP can bring change and strengthen the party and have potential to become leaders to end dynastic politics of Kashmir," the leader said, adding, "Since 1947, high-profile families brought their children into politics." gns