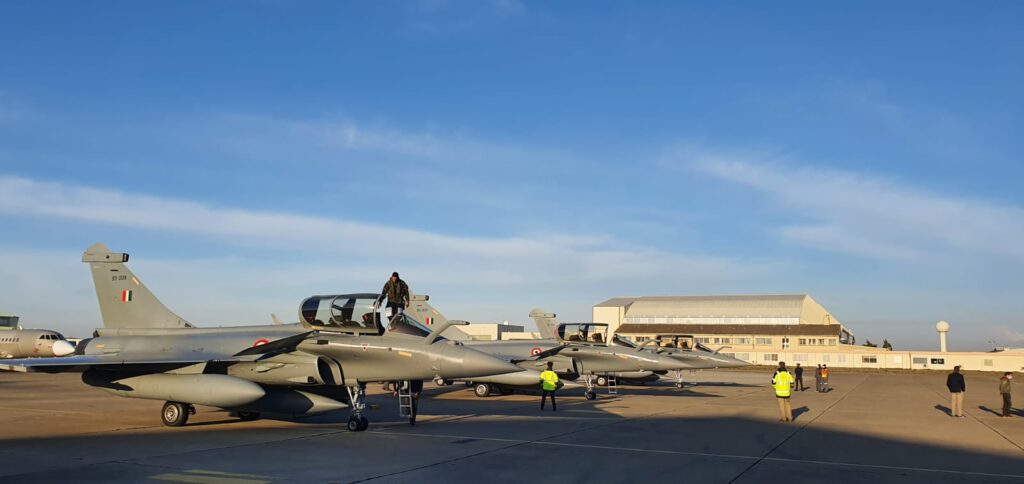 New Delhi: The fourth batch of three Rafale fighter jets arrived in India from France .
The Indian Air Force in a tweet said that the three IAF Rafales landed on Indian soil after a direct ferry from Istres Air Base France.
It said, Rafales were refueled in-flight by UAE Air Force tankers. It said, this marks yet another milestone in the strong relationship between the two Air Forces.