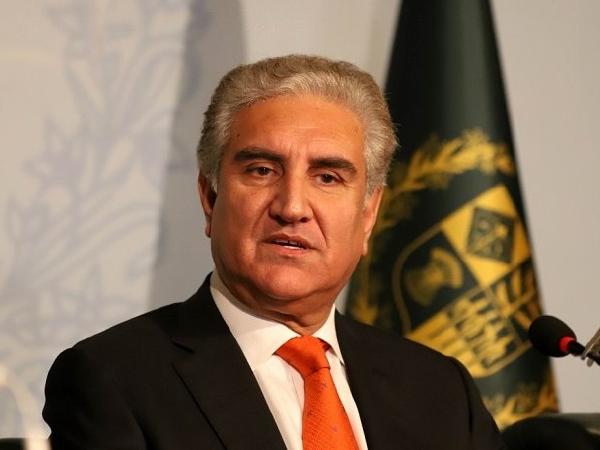 ISLAMABAD: The much-anticipated meeting of the foreign ministers of Pakistan and India in Dushanbe (Tajikistan) on the sidelines of a ministerial conference of the Heart of Asia — Istanbul Process, which gets under way on Monday (today) — has not been scheduled so far, Dawn reported
Foreign Minister Shah Mahmood Qureshi, who will depart on Monday (today), for participation in the conference, told Dawn on Sunday said that "no meeting has been finalised or requested".
Meanwhile, the Foreign Office in a curtain raiser on the conference said that Mr Qureshi would hold "consul­tations with key regional and international partners" on the sidelines of the conference, an important platform for regional cooperation on Afghanistan.
Mr Qureshi and his Indian counterpart S. Jaishankar's participation in the same multilateral event led to speculations that they might meet each other especially in the backdrop of recent developments in the frayed relations between the two countries.
Ms Sushma Swaraj was then holding the portfolio. Months later India annexed Kashmir in August leading to a complete breakdown in relations.
The two countries are without high commissioners in each other's capital since then and their respective missions are operating at half strength.
Meanwhile, media has been speculating that the two countries have been quietly negotiating for full resumption of diplomatic relations.
The foreign minister, when asked about these rumours, said: "No such decision yet." (Dawn)